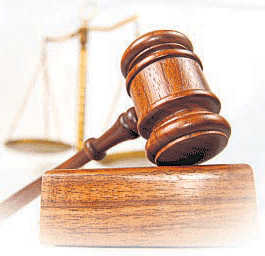 Sandeep Rana
Tribune News Service
Chandigarh, October 17
With the Punjab and Haryana High Court directing the Municipal Corporation (MC) to shift vendors to the allotted sites, the civic body's final hurdle in implementing the Street Vendors Act has been cleared.
The MC had registered more than 9,000 vendors and had also decided sites for many of them to shift through draw of lots having removed unregistered vendors, but was looking forward for orders in this regard.
Around 6,500 street vendors are to be allotted sites in the city. The civic body has already allotted sites to 3,200 vendors through draw of lots.
"The draw for main sectors such as 17, 19, 22 and 15 has already been done. Vendors in these sectors will be shifted to different sites," an MC official said.
There are around 650 registered vendors in Sector 17, which has been declared a no-vending zone. All street vendors, except essential services vendors, will be shifted to different sites, mainly to Sector 15.
In Sector 22, there are 107 registered vendors, while in Sector 19, there are around 150 registered vendors. They all will also be shifted to other sites as the process for draw of lots for other sectors will soon start.
In November 2017, the UT Administration declared Sector 17 a no-vending zone. However, till today, the Municipal Corporation and the Administration failed to implement it.
In the absence of implementation, prior to the court case, the authorities let the city's main tourist attraction turning into another flea market. The vendors here have increased manifold making it tough for the shoppers even to walk around at the Sector 17 Plaza. Similar is the case in other sectors.
Officials said they would soon start the process. Traders' body chairman Charanjiv Singh hailed the court decision.