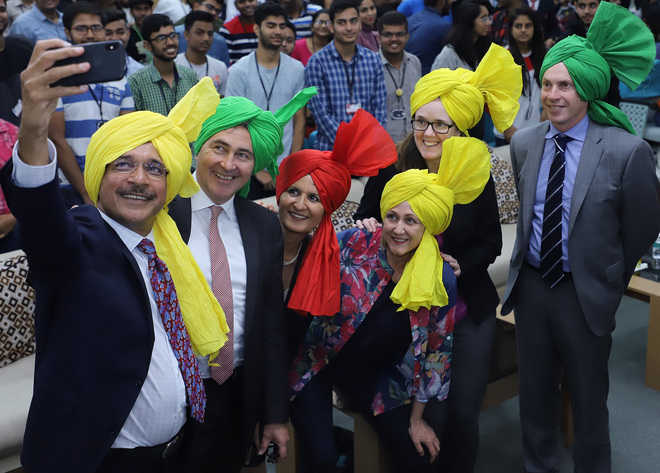 Tribune News Service
Chandigarh, November 11
Harinder Sidhu, Australian High Commissioner to India, today inaugurated the Indo-Australian Centre of Advanced Studies at Chandigarh University, Gharuan.
"We are collaborating with India in several areas such as education, agriculture and agri-business," said Harinder Sidhu. The centre has been established in collaboration with the University of Canberra (UC).
Prof Deep Saini, Vice-Chancellor, University of Canberra; Satnam Singh Sandhu, Chancellor, Chandigarh University; Prof (Dr) Lawrence Pratchett, Pro Vice-Chancellor (UC); and Dr RS Bawa, Vice-Chancellor, CU, were present on the occasion.
The centre will offer dual degree programmes in business management, engineering and computer applications.
"The number of Indian students has increased by more than 38 per cent in 2018-19, taking the total number to 90,000 and the Australian universities are happy with it," said the Australian High Commissioner.
She said: "Punjabi is the fastest growing spoken language in Australia."