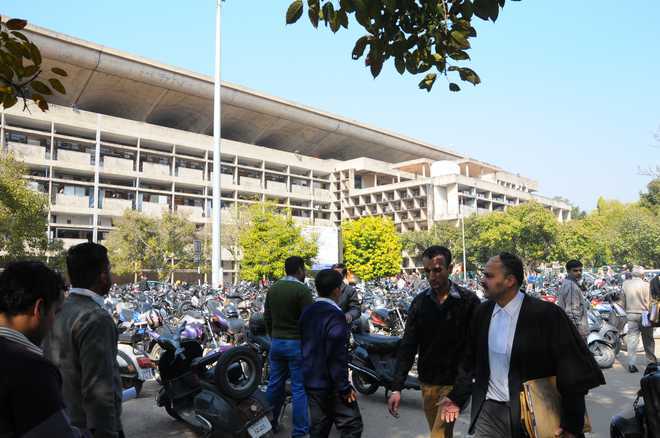 Tribune News Service
Chandigarh, July 26
The Punjab and Haryana High Court has directed the UT Administration to remove all encroachments from walkways, public paths, corridors and open spaces in front of booths, shops and showrooms within a week.
Asking the Administration to ensure that no showroom owner, shopkeeper or booth owner places any material or product in front of his or her premises or hangs the same outside the premises, the Division Bench comprising Justice Rajiv Sharma and Justice Harinder Singh Sidhu said the Deputy Commissioner as well as the Senior Superintendent of Police, Chandigarh, shall be personally liable to implement the order in letter and spirit.
The Bench has directed that a status report shall also be filed on or before the next date of hearing, which has been fixed for September 10.
A public interest litigation was filed by owners of Shastri Market, Sector 22, in which the principal grievance of the petitioners was that vendors, hawkers and squatters had encroached upon the passages in front of their booths, adversely affected their business. The Bench observed that the Administration had not taken any effective steps to remove encroachments from public paths and passages and the complaints made by the petitioners had not been addressed.
"The squatters have even occupied walkways, pavements and parking space...," the Bench said.