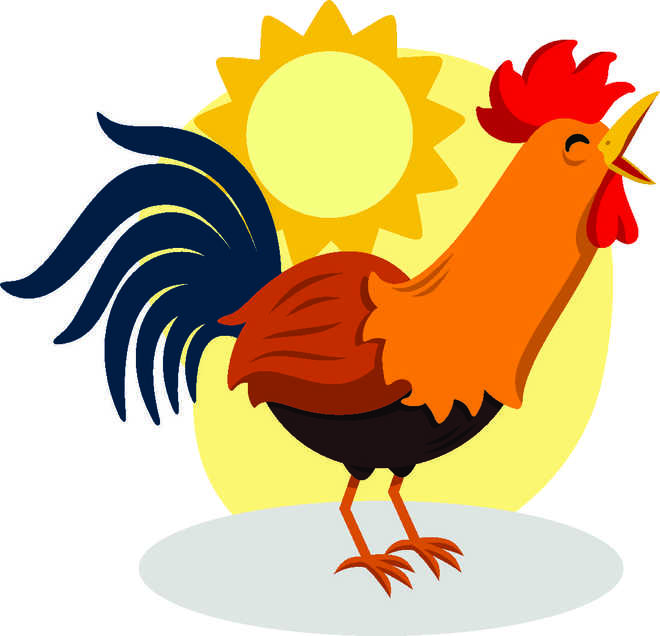 Tribune News Service
Chandigarh, June 16
Annoyed with a neighbour's pet rooster and hen, a retired Army officer residing in Sector 47 has approached the UT Police. He wants the birds removed from the house, saying they cause disturbance to him as well as his wife.
The complainant, Major HS Dilawari (retd), has submitted a complaint to the police, stating that the rooster and hen kept by one of his neighbours are a nuisance.
The complainant, who is a senior citizen, said that crowing by the rooster at odd hours robbed them of their sleep. The rooster and hen have been kept in a flat on the first floor of Army flats in Sector 47.
The complainant said, "We are dealing with multiple health problems for which sound rest is needed, which is constantly broken but the loud cock-a-doodle-doo during the early hours and afternoon. Catching up on sleep is near impossible".
A Sector 47 resident said on condition of anonymity that the rooster was a nuisance for all people staying there.
A police team had visited the complainant and his neighbour's house on May 22 to gauge the situation. However, the matter could not be resolved.
Terming keeping a rooster and a hen as pets at home an illegal act, Dilawari, in his recent complaint, mentioned that it had been over three months since he complained to the police, but no action had been taken.
The complaint has been marked to the Sector 31 police station for investigation. A police official said they had advised the complainant to approach the UT Animal Husbandry Department. "We cannot ask someone not to keep chicken as a pet," the official added.