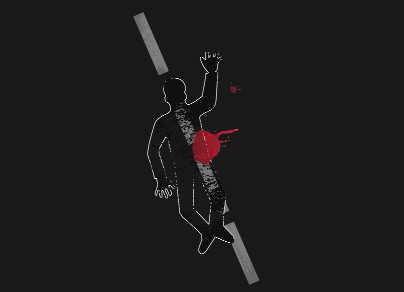 Tribune News Service
Chandigarh, October 20
An Activa rider and a pedestrian lost their lives in road mishaps reported from the city. A 21-year-old youth was killed after he lost control over his Activa scooter and fell on the road near the Railway underbridge at Mauli Jagran.
Sources said the victim, identified as Vikas, a resident of Ram Darbar, was going to Mauli Jagran along with his friend Roshan when the accident took place.
The victim was wearing a helmet, which got smashed after it hit the road. He was taken to a hospital in Mani Majra from where he was rushed to the Government Medical College and Hospital, Sector 32, from where he was referred to the PGI, where he later succumbed to his injuries. The victim is survived by his parents and two sisters.
Victim's uncle Puran Chand said there was a pothole on the road that resulted in the accident. "Vikas lost control over the scooter after the scooter hit the pothole. The MC, which is responsible for maintaining roads in the city, should be held responsible for the untoward incident," he said. Another accident was reported from Sector 18 in which an unidentified pedestrian died after being hit by a speeding motorcycle.
According to the police, complainant Navraj Singh reported that a speeding motorcycle hit a pedestrian and another motorcyclist near the Press Light point on October 19.
The police were informed and the victims rushed to Government Multi-Specialty Hospital, Sector 16, where doctors declared the pedestrian brought dead.
A case has been registered against the motorcycle rider, Arsad Sidiqui, a resident of Dhanas, at the Sector 3 police station.
Top Stories