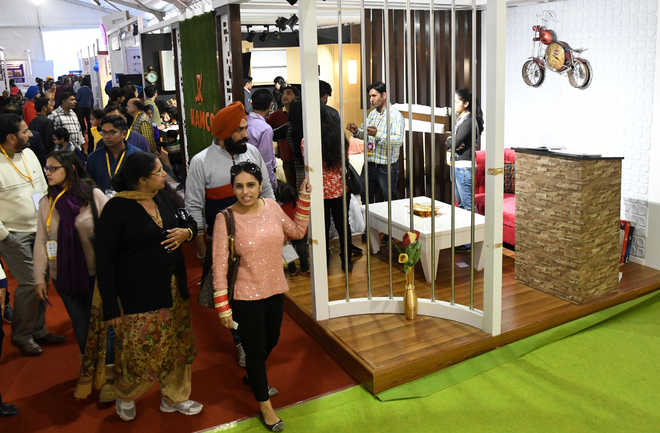 Chandigarh, February 4
A leading industrialist of Haryana, Sahil Garg, has come up with stainless steel overhead water tanks to replace plastic containers, which researchers had been terming harmful with carcinogenic effect on the human health due to the presence of toxins and Biphenyl A (BPA).
Garg has displayed his innovative products at the ongoing exhibition on architecture, construction and décor at Parade Ground here. His stall has become a hit with the maximum footfall in the Int-Ext Expo.
"Though costlier, these tanks are made from the highest quality of surgical grade steel. These are extremely hygienic and non-reactive, thus are being seen as an answer to health concerns of users with regard to the plastic tanks," said the owner of Purever Technix Overhead Tanks.
Available in sizes of 500 to 5,000 litres, these tanks with dish-shaped bottom don't allow the accumulation of stagnant and all sedimentary particles in water settle down, Garg said.
He said the average price of surgical stainless steel tanks was Rs 45 per litre as compared to Rs 8 to Rs 16 per litre price of harmful plastic tanks. "But keeping in view their lifespan and health benefits, the steel tanks are much cheaper and maintenance-free," he said.
Top News
Naresh Kumar who is due to retire on November 30
External Affairs Ministry spokesperson Arindam Bagchi says I...
She said the workers want to go home and are eagerly awaitin...
The workers were pulled out through an escape pipe after las...
The workers hail Prime Minister Modi, Chief Minister Pushkar...