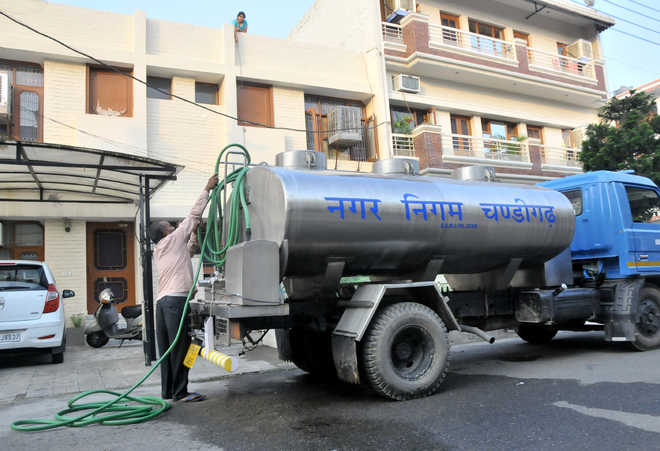 Tribune News Service
Chandigarh, February 17
The local Municipal Corporation has made elaborate arrangements to deal with any water crisis during the next two days.
An MC official said 62 water tankers would be made available, which had been fitted with motors to pump water to the top floor and overhead tanks. In case of a shortage of water, residents can call MC officials. He said officials had been deputed area wise to supply water tankers.
Residents have been advised to store adequate water tomorrow morning as per their requirement as there will be no direct water supply in the evening.
Tankers will be available on a first-come-first-served basis. The tankers will be supplied free of cost and a maximum of 1,000 litres water shall be supplied per household.
Residents have been requested to contact the respective water filling station of their area for speedy redressal of complaints.
Today
4 am to 8 am: Normal water supply
Evening: No direct supply (tankers will be provided on demand)
Tomorrow
4 am to 8 am: Low pressure
6.30 pm to 8.30 pm: Low pressure
Top News
This comes amid a diplomatic row between India and Canada ov...
Condemn incident involving Indian envoy to UK
Was speaking to Indian journalists in Washington
Granthi Giani Jaswinder Singh from Pine Hill Gurdwara in New...
Heavy security deployed to deal with the situation