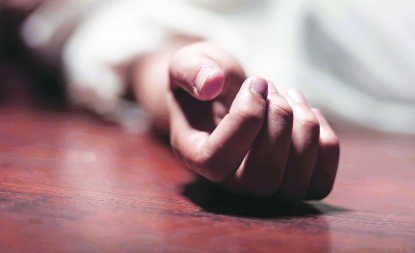 Our Correspondent
Kharar, October 17
A student of Chandigarh University allegedly committed suicide by hanging himself from a ceiling at his hostel room today.
The victim has been identified as Rajan Kumar (19), a first-year student of computer science at the university.
ASI Kawaljeet Singh of the Gharuan police said Rajan did not go to his class in the morning. When his roommate returned at noon after attending classes, he found the room bolted from inside. The victim did not answer the repeated knocks at the door.
Following this, the door was broken with the help of other students and the hostel warden and the victim's body was found hanging from the ceiling. The police said no suicide note was recovered.
The body was shifted to the Civil Hospital here. Rajan's family members, who live at Hussainabad Shekhpura in Bihar, were informed about the incident. BS Dhol, Registrar, Chandigarh University, said the victim was a bright and well-behaved student.