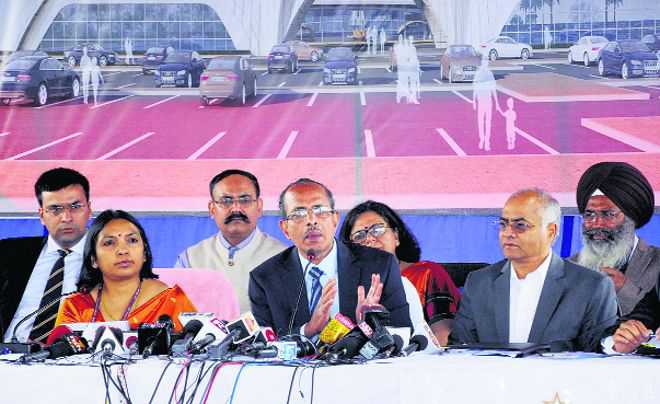 Ajai Sahni
Executive director, institute for conflict management
When the decision on the construction of the Kartarpur corridor was announced in November 2018, despite the fantastical rhetoric on both sides, it was clear that, in New Delhi, this was the result of a short-term electoral calculus by the regime to corner the conservative Sikh vote; while in Islamabad, it was a renewed opportunity to create mischief. It was obvious that 'there are no rational grounds, no dramatic shift in the security situation or the support of Pakistan's state agencies to terrorist formations targeting India, no conducive atmosphere, which could justify the abrupt fast forwarding of this project'. Moreover, 'this initiative represents an opportunity for further mischief, a continuation of its (Pakistan's) project to keep the Khalistani movement alive and use Sikh shrines and pilgrimages as opportunities for radicalisation and recruitment'.
These misgivings have been more than borne out in the months since.
On the day India's Cabinet approved the project on November 23, Pakistan gave permission to the Sikhs for Justice (SFJ), a marginal Khalistani diaspora group operating out of Florida, to open its office in Lahore. The SFJ is spearheading the 'Khalistani referendum 2020' campaign. In August, the SFJ had organised a 'demonstration' at Trafalgar Square, London, to mobilise support for the referendum on Guru Nanak's birth anniversary in 2020. The event, funded by the ISI, included promises of free passage and a four-day stay in London to all comers from across the world, and particularly targeted Pakistanis. It turned out to be a damp squib, attracting no more than a few score of supporters. The same saga was repeated in several locations, including Canada and the US, with comparably indifferent results.
With the support and resources they are receiving from the ISI, and the freedom of operation from its Lahore office, the SFJ leadership declared on November 28 that 'the Kartarpur corridor is a bridge to Khalistan' and announced their intention to organise the Kartarpur Sahib Convention-2019 in support of the referendum agenda. At the convention, they would 'sponsor and host 10,000 Sikhs from Punjab', open 'voter registration' for 'hundreds of thousands' of pilgrims visiting the shrine on the occasion of the Guru's birth anniversary in November 2019, and hold 'study circles… to educate and train participants for the referendum process'. It takes little intelligence to guess that the plans, logistics and resources for this ambitious mobilisation can only emanate from the ISI.
Nevertheless, this manifest mischief did not deter New Delhi from agreeing to the first technical level discussion in March at Attari, amidst heightened tensions in the wake of the Pulwama attack, and the subsequent Balakot air skirmish. The outcome of this meeting, however, was described as 'farcical' and 'mere tokenism' by the Indian Ministry of Home Affairs, which also noted, 'There is a sea of difference between what Pakistan had announced and what they offered at Attari'.
A second meeting was scheduled for April 2, but was cancelled in view of a range of differences, but most prominently, the announcement by Pakistan, just three days before the meeting, of a 10-member Kartarpur corridor committee which included at least five Khalistani extremists identified as Gopal Singh Chawla, Maninder Singh, Tara Singh, Bisan Singh, and Kuljit Singh. Chawla is believed to have links with the head of the LeT/Jamaat-ud-Dawa terrorist complex, Hafiz Saeed. India sought a clarification on the inclusion of these elements.
Significantly, while New Delhi has apparently received no response to the clarification, it has agreed to go ahead with the April 16 meeting.
The Khalistani movement and terrorism in Punjab have never been abandoned by Pakistan, though it may have receded from public attention in India and have seen only occasional manifestation in significant acts of violence.
It is clear that India has lost the plot in its reckless gambit on the corridor, even as Pakistan's sustained strategic intent is in evidence. Against the backdrop of rising tensions, the incessant exchange of fire along the International Border and LoC, Rawalpindi's relentless support to Islamist terrorism, and support to every hue of the failed Khalistani leadership, it is absurd to expect that this initiative can be sustained in good faith, that it will create opportunities for devotees to visit the shrine without determined efforts at radicalisation and extremist recruitment, and that it will truly contribute to any improvement in ties between the two countries, or greater understanding between their people.
To have any such expectations reflects a disjunction with reality, even as India prepares to spend hundreds of crores to construct 14,460 new bunkers in border villages in J&K to protect people from indiscriminate shelling; as continuous and escalating terrorist violence afflicts J&K, and as acts of military adventurism by both sides leak into air and naval theatres.
In all this, India remains overwhelmingly a reactive target of a sustained Pakistani strategy. At no stage has New Delhi been able to wrest the initiative. Even in the context of the mobilisation for Referendum 2020, the principal reliance is on the failure of the programme's advocates to secure significant traction in the Sikh community, rather than any forward-looking strategy to neutralise Khalistani influence, particularly in the diaspora. Nor is there any visible line of attack to disrupt the networks of Khalistani leaderships in their havens, beyond some little diplomatic noise after each of the occasional incidents of terrorist violence in Punjab that are traced back to them. This absence of strategy is a recipe for failure, and will keep the spectre of Khalistani terrorism alive in perpetuity, despite its present and relative quiescence.
Top News
Congress leader has been trapped in the consequences of the ...
About 47.58 lakh government employees and 69.76 lakh pension...
LS secretariat has sent notification to EC to declare Wayana...
Prominent leaders stopped by police and detained at Vijay Ch...
Overrules a 2011 verdict by a two-judge Bench