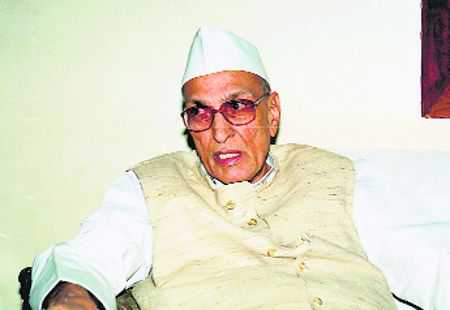 Prem Chowdhry
Author and Former Academic, Delhi University
On November 1, 1966, the state of Haryana was formed by partitioning Punjab on the linguistic basis. What emerged was one of the smallest states in India, covering 44,056 square kilometres and approximately 10 million people and being economically extremely backward. With low priority being given to any improvement in agriculture by the British, it was afflicted with low productivity and frequent famines. Suffering from a very low level of urbanisation, education and industry, it could hardly boast of a strong middle class. Having remained generally outside the nationalist endeavours and central to the then ruling unionist politics, which had collaborated with the British, it lacked a strong ideological binding.
Politics of defections
Ideologically bereft, the elected members came to exhibit certain extremely regressive trends in politics. This period brought in the politics of defections in a major way. In the first Assembly elections, the Congress did emerge with a clear mandate, but within 12 days of the formation of its government, a large number of Congress dissidents brought it down. Under the leadership of Rao Birendra Singh, a United Front government was made entirely of defectors. Within eight months, fresh dissidence arose, leading to a 'see-saw game of defections and counter-defections'. Of the 81 members elected to the Assembly, as many as 44 defected: one defected five times, two four times, three thrice and four twice and 34 once.
Haryana contributed a new term to the political lexicon of the country: 'Aya Ram, Gaya Ram' to signify the phenomenon of defections. Aya Ram, a Haryanvi legislator, defected thrice within a fortnight, out of which he defected twice within nine hours, thereby setting a record of sorts. Ironically, these defections were described by Mohan Lal Thakur, deputy minister of food, who had defected four times from and to the Congress, as having been effected on "matters of ideology and principles".
In Haryana, in view of this instability, the Assembly was dissolved. Mid-term elections took place after five months of President's rule in May, 1968. This was the second election for the infant state. The Congress came back with a strength of 48 in the House of 81 members. Bansi Lal, a little-known MLA from Hisar, become the Chief Minister. This was the start of the phase of Bansi Lal.
Bansi Lal, builder of modern Haryana
In this 1968-77 period, Bansi Lal was able to tame the defections through ample awards/punishments, along with his own dictatorial abuse of power. Almost the entire political opposition members were either purchased or ruthlessly crushed and humiliated. Within three years, the strength of the Congress in the Assembly rose from 48 to 54. Clearly, the elements of emergency had been evolved in Haryana before Indira Gandhi officially proclaimed it in June, 1975.
This phase of Bansi Lal also coincided with the financially prosperous stage of the Green Revolution in Haryana. The first 20 post-Independent years saw its beginnings, and formed the basis of a successful Green Revolution in the mid-sixties after which high rates of agricultural growth could be sustained. Bansi Lal's tenure coincided with this period of high growth. This region emerged as a major contributor of foodgrains to the central pool and became the second-most prosperous state in India.
Ironically, therefore, Bansi Lal came to be associated with autocratic rule as also with enormous productivity and development, emerging as the 'builder of modern Haryana'. In the 1972 elections, the Congress under him won seven out of nine parliamentary seats and 60 out of 81 Assembly seats. The improved performance of the Congress occurred in the wake of Indira Gandhi's hugely successful Bangladesh war of 1971. Bansi Lal remained the Chief Minister till December 1975, when he was brought into the central cabinet by Indira Gandhi.
His protégé Banarsi Das Gupta took over. This fairly long period of stability, was politically highly dubious but has proved prophetic. The political culture of defections and authoritarianism initiated in these 10 years can be seen operating in many regions of India.
Top News
EAM advocates contacts between two governments to resolve is...
The election has turned into a virtual referendum on which r...
Resentment among Punjab Congress leaders over arrest of part...
NIA nabs second accused in border conspiracy case
The package drops aid to Ukraine but increases federal disas...