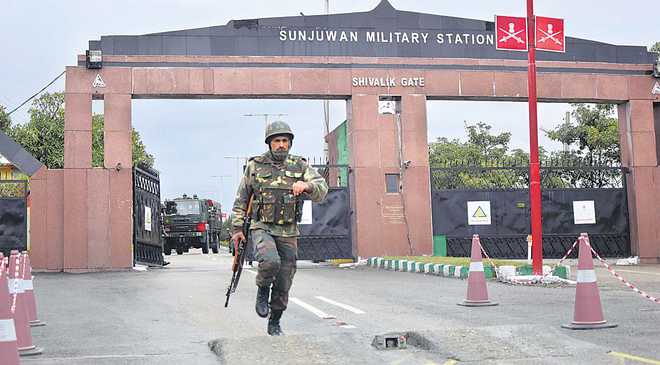 Pravin Sawhney
Editor, FORCE newsmagazine
THE Chief of Army staff, General Bipin Rawat, has asserted that the recent Pakistan-supported Sunjuwan terror attack where six soldiers were killed would be avenged. Speaking to a national newspaper, he said, "Pakistan thinks it is fighting a war that is paying them dividends but we have several options, including surgical strikes."
General Rawat means business. With the Defence Minister Nirmala Sitharaman having already vowed to teach Pakistan a lesson for its 'misadventure', the Indian Army would surely retaliate. The counter-response too would come, and the deadly cycle would continue, with India losing trained soldiers and Pakistan losing low-cost, dispensable terrorists. This unending cycle of reprisals called tactics or battles is the job of junior military leaders, not generals, and certainly not the Army Chief.
Instead of micro-managing another surgical strike, General Rawat should be concerned with the realisation of the political objective — compelling the Pakistan Army to end its proxy war so that bilateral talks could begin. For this to happen, the Pakistan Army should realise that its proxy war is not paying dividends and is dangerous if it escalates. The reason that is not happening is because the Indian Army itself has abdicated its doctrine, which states that the Army Chief and his army commanders are responsible for war, not battles.
Even if the senior military leadership seems to be conflating one with the other for whatever reason, it is important to distinguish the battles and the war: several battles make a war. The side which prepares for battles — and in India's case, counter-terror operations — cannot prepare for war and will perennially be on the defensive. Since complete initiative remains with the enemy, he is free to devise and exercise military options across the entire country; and at will. At a low cost, he manages to hit the most prized targets. Case in point is the December 2001 Pakistan-supported terrorists' attack on the Indian Parliament. India could do little to hurt Pakistan because it was not prepared for war, and Pakistan knew it.
War, on the other hand, is an offensive operation. It requires optimisation of war assets across various war-fighting domains, namely, land, air, sea, space, cyber, electromagnetic, and psychological. To do so, all constituents responsible for these domains should understand each other's doctrines and core competencies, plan and train together to achieved military objectives which compel the enemy to mend his ways. In our case, it would be to force Pakistan to end or minimise its proxy war against India. Thus, while battles can be fought by individual services' like the army, air force and navy, wars must be fought by the military.
Given this, how can the 'surgical strikes', a tactical level operation, produce results? No wonder, the much-hyped September 2016 surgical strikes were a military setback. By announcing immediately after the strikes, that no more were planned, India confirmed its unpreparedness for escalation. Given this, the Pakistan Army has little need to reassess its proxy war, which is paying it fulsome dividends, at the military and political levels.
At the military level, the army's war-fighting capabilities have been blunted with little hope of redemption. Twenty-eight years of proxy war, where a generation of army leadership has gained expertise in counter-terror operations and risen in ranks, has removed them from advances in war-fighting. Why else would the Army Chief proclaim that the Indian Army is ready to fight the two-and-a-half-front war, when even the single front appears unmanageable? Who exactly believes the Army Chief when media is full of reports on lack of modernisation and military reforms?
This precisely is the biggest military dividend of the proxy war for the Pakistan Army. In 1990, when the Indian Army had inducted huge numbers to quell the insurgency in Jammu and Kashmir, Pakistan, worried about a sudden attack by the numerically double Indian Army, has approached the United States. In 2018, unable to end Pakistan's proxy war, India has repeatedly asked the United States to help end cross-border terrorism.
At the political level, Pakistan, at low cost to itself, has managed to support the unrest within Kashmir. This is not all. Under the pretext that India has superior conventional war-fighting capabilities (a myth created and perpetrated by Indians), Pakistan has increased its fissile material stocks and the variety of nuclear weapons.
Strangely, all this has not perturbed the Modi government, supposedly a better custodian of national security than the previous government, because clearly the focus is elsewhere. After all, General Rawat was handpicked by it for his expertise in counter-terror operations, and not war-fighting.
Top News
Russian President vows to protect newly annexed Donetsk, Luh...
It is 80-year-old former 9-term MLA and a 3-term MP Kharge v...
Stated that 'no one does such things on purpose' and added t...
There is a heated argument between MLA Sukhpal Khaira and Sp...
After the first referendum, both countries have issued trave...