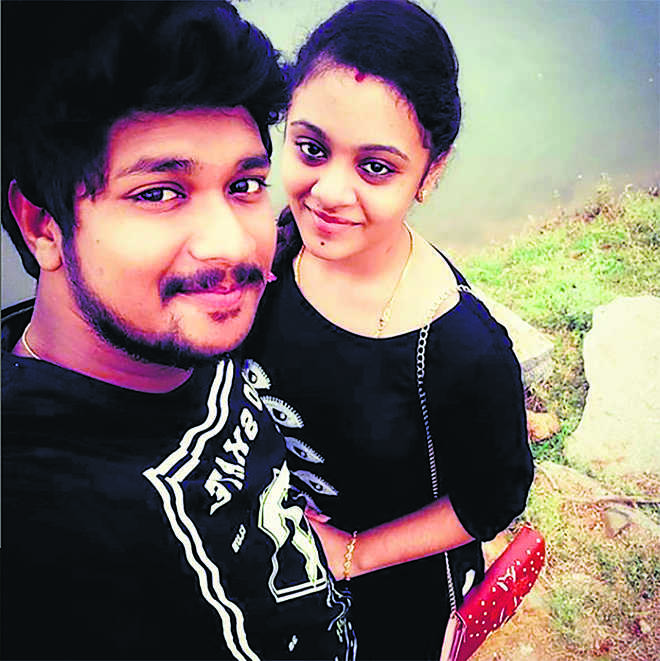 Salil Desai
Pune-based novelist and documentary filmmaker
The offence of P Pranay Kumar, the 24-year-old Dalit murdered in Telangana on September 14, was that he had dared to marry Amrutha Varshini, an upper caste girl and they were now expecting a child. Amrutha's father, a rich real-estate developer, was so enraged that he allegedly hired a contract killer for Rs 1 crore to put his unwanted son-in-law to death as the only way to avenge this 'humiliation' and thereby redeem his 'honour'.
A day later, in Hyderabad, another father attacked his daughter with a sickle for tying the knot with a Dalit. The incensed father almost severed his daughter's hand and chopped off her ear, leaving her critically injured.
Rewind to Kottayam, Kerala. In May this year, a Dalit Christian convert Kevin, an electrician by occupation, was abducted, tortured and finally murdered by the family of an upper caste Christian girl from an affluent family, because she left home to marry him under the Special Marriage Act.
Cut further back to New Delhi, February 2018. Ankit Saxena, a young photographer, was stabbed to death in the middle of a busy street by the father and maternal uncle of a Muslim girl, Shehzadi, with whom he was in love and was planning to marry.
In Haryana, an 18-year-old girl and a police officer escorting her were shot dead by unidentified people on a bike near the Mini Secretariat in Rohtak. The police suggested that it was a case of 'honour\caste killing' as the girl was from the Jat community and had married a Dalit against her parents' wishes.
Not North India alone
What do all these barbaric incidents of 'honour' killing from across the country tell us? One, the phenomenon of 'honour' killings is not restricted to the badlands of North India, especially regions like Haryana, where infamous khap panchayats are said to rule the roost. The same murderous mentality lurks, be it small towns of Miryalaguda or cities like Kottayam, or metropolises like New Delhi and Hyderabad.
Two, 'honour' killings are not the monopoly of any one 'backward' religion, but that people of all the major religions in India — Hindus, Muslims, Christians — seem equally inclined to kill their daughters or sons-in-law or prospective suitors for the crime of falling in love and / or marrying someone who is considered 'lower' in terms of caste, class or religion.
Three, many families still look upon inter-faith or inter-caste love as some kind of ultimate defilement and violation so vile that the only punishment is death.
Four, going by the impunity with which all the crimes cited above were carried out, people seem to have completely lost the fear of law in such cases.
Caste, not 'honour'?
What lies at the root of this fatal epidemic of 'honour' killings? In the backdrop of Pranay Kumar's murder, some Dalit organisations and intellectuals like Kancha Ilaiah Shepherd have argued that the term 'honour' killings itself is a misnomer and should be replaced by 'caste-hatred killings', because that is what it actually is. The murder of Pranay Kumar and Kevin certainly fall in this category. They were killed by upper caste, affluent families inflamed at the very thought of their daughters marrying Dalits. Madhavi, too, was attacked by her father for the same reason.
What about Ankit Saxena? Caste was nowhere in the picture, but faith was. As was the same loathsome mentality that equated love and marriage outside the community as a form of unforgivable contamination and dishonour, which is not very different from caste-based hatred.
Backward ecosystem
It is not just caste or faith that is responsible for these killings. The real culprit is the oppressive ecosystem of backwardness called Indian 'tradition and culture', which we tend to blindly extol and are exhorted to feel proud of, despite the fact that it also comprises the deplorable concepts of superiority and inferiority by birth, gender, age, occupation, as well as retrograde ideas of defilement, of unchallenged deference to parental wishes by children and perverse notions of protecting community and family honour.
Indeed, the limited paradigm of Indian tradition, culture, values and morals we seem to have internalised, has at its core a medieval construct, which subordinates personal agency and choices to family, clan, community, caste, creed and religion. It is thus in urgent need of reform and would do itself good by injecting a healthy dose of social progressiveness to contemporise. Or else we will continue to be a backward society which might make material progress, but remains deeply prejudiced, conservative, narrow-minded and unenlightened.
Just look at most of the parents involved in the killings. They were affluent in terms of money and status, but nursed deeply regressive attitudes. They expected their daughters to obey them and sacrifice their wishes at the altar of family honour. Worse, nothing in their tradition and culture stopped these parents from killing another being, which is considered the ultimate crime to mankind.
There is much talk of 'New India' these days. The question is: Can there really be a 'New India' unless we stop glorifying Indian culture and tradition and purge it of its most regressive, loathsome features — especially those pertaining to caste, religion and personal freedoms? It is a no-brainer that we cannot hope to flourish in the 21st century with a medieval mindset that oppresses the human spirit and suppresses
individual liberty.
Top News
Says 2004-2014 was a lost decade but 2030 will be India's de...
UPI soon for all in-bound travellers, coin-vending machines:...
He said the prime minister did not answer the questions he h...
All promotional cases to be kept outside the purview of the ...
Three-member collegium also recommends appointment CJs of hi...