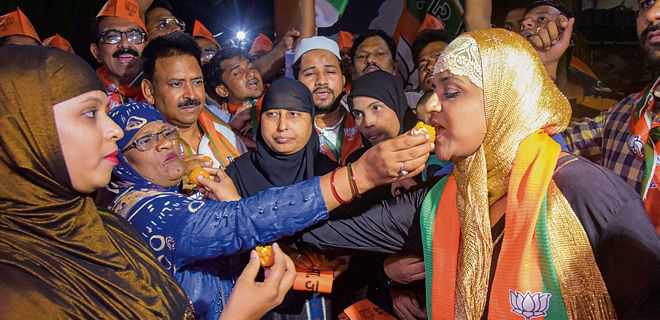 Tahir Mahmood
Law Professor & former Chairman, National Commission for Minorities
Unilateral divorce by married men was not an Islamic innovation — it was a practice already rampant in society which Islam tried to reform. The Quran discouraged it by telling men that a wife who they did not like might be carrying some divine good for them, and the Prophet declared it to be "the worst of permitted things in the eyes of God."
The Quranic law on divorce was indeed ahead of its time. Read judiciously, it confirms the truth of Justice Krishna Iyer's observation that its "deeper study discloses a surprisingly rational, realistic and modern law of divorce." It was, in fact, based on what is now known as the "breakdown theory of divorce." For failed marriages, it provided for divorce at the instance of either party or by their mutual consent, all in accordance with fixed procedures, ensuring justice to both parties.
Unfortunately, by efflux of time, that humane law got distorted beyond recognition. While women's rights to divorce fell into disuse, men's law for divorce fell into blatant misuse. Clerics began giving effect to divorces pronounced by men even in gross violation of Quranic law, calling it talaq-ul-bidat (innovative divorce). According to them, such a divorce, though causing instantaneous end to marriage, would be 'sinful but effective.' Scholars of some other schools of thought among the Muslims dissented from this strange logic, but the majority went ahead.
In India, Muslim men are blissfully ignorant of true Islamic law and believe the so-called triple divorce to be the only way of discarding wives. The distortion has now reached such ridiculous heights that triple divorce is pronounced even by phone, SMS or email. This is, indeed, a devastating state of affairs, playing havoc with Muslim women.
Talking of the abominable practice, a Muslim judge in Kerala had once observed: "Should Muslim wives suffer this tyranny for all times? My judicial conscience is disturbed, but the question is whether the conscience of the leaders of public opinion will also be disturbed." In later years, some other judges across the country tried to awaken the Muslims to the need for putting their house in order. Religious leaders, however, remained adamant in demanding status quo, citing constitutional provisions for religious liberty.
The judiciary at last stepped in and, deciding several petitions by Muslim girls against triple divorce, outlawed the abominable practice by the majority decision in a divided verdict of August 2017. Chief Justice Jagdish Khehar, in his minority judgment, imposed only a temporary stay on the practice and urged the government to amend the law on the lines of reforms introduced over the years in country after country in the Muslim world, from Morocco to Pakistan, which he detailed in his judgment.
Taking heed four months later, the government of the day moved a Bill in Parliament, but instead of acting on the court's advice to introduce reforms of a civil nature, as in the Muslim countries, it proposed to criminalise the practice of triple divorce while at the same time declaring it to be void ab initio. Failing to get the Bill passed, it soon enforced its contents in toto through an ordinance. After the ruling party returned to power in this year's General Election, the government repeated the exercise by bringing in another Bill with some minor changes which, it expected, would satisfy the opponents. Eventually, it has now managed to have its proposal turned into a binding law by putting in the statute book the Muslim Women (Protection of Rights on Marriage) Act 2019.
Look at the scope of the Act. Islamic law enables married women to get rid of failed marriage by resorting to khula (divorce by husband on wife's demand) or talaq-e-tafwiz (divorce by wife herself in terms of her marriage agreement). To married men, it permits resorting to talaq-us-sunnat (single revocable divorce which even if not revoked within permissible time, leaves room for remarriage of the parties any time later). In addition, it also provides for mubara'at (divorce by parties' mutual consent).
The new Act of 2019 does not touch in the least any of these humane concepts of the Muslim law. What it declares to be void and penal is only the inhuman practice of triple divorce by men which according to a universal consensus is repugnant to the Quran, has been abolished in Muslim countries and — above all — clashes with the letter and spirit of the Indian Constitution.
The only demerit of the new Act is its provision for an unduly long jail sentence for an action which it declares to be void and, hence, legally ineffective. It should, in the fitness of things, be changed to heavy fines, or, at best, to a month's imprisonment — as is for marriages within prohibited degrees under the Hindu Marriage Act 1955.
Top News
Government seeks time from Governor for oath-taking ceremony...
Hand over medals to BKU chief
Locals, CRPF and police personnel rush to the spot and launc...
Home minister is currently visiting Manipur as part of effor...
Sahil had bought knife used in the crime from Haridwar aroun...