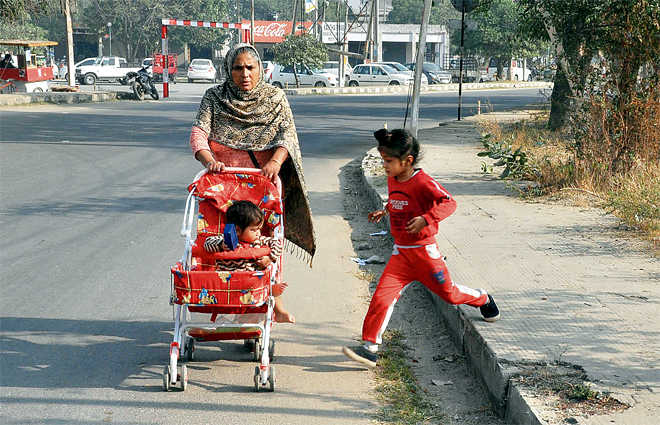 JV Yakhmi
Fellow, National Academy of Sciences
On April 12, the Bombay High Court gave a ruling that it is the fundamental right of a citizen to have roads and footpaths in a reasonably good condition and that it is the obligation of local authorities to provide the same. Efforts continue to be made to de-congest the roads by providing more flyovers and foot overbridges and widening them. But this attracts even more traffic. Add to that the annual cycle of appearance of potholes during monsoons, when driving on them becomes a nightmare. But the most neglected part is the sidewalks for pedestrians. The footpaths are either ill-maintained or taken over by usurpers, encroachers and hawkers. It is hard to walk safely on such footpaths and people take the risk of walking on the roads which have moving traffic, as well as rows of illegally parked cars, buses, tempos, etc.
My wife and I are both senior citizens, and live in a metropolis. The exit gate of our housing society opens into a busy road. Whenever my wife sets foot on the road outside to go to a nearby market, I get worried. Why? Because footpaths are either non-existent or in a condition that is unsafe for walking. So, she has to walk on the road, she must keep eye contact with oncoming drivers, and use hand signals if she plans to cross the road. Walking under such chaotic conditions is fraught with danger to life and limb. Add to that some element of risk of her necklace/mobile-phone/purse being snatched by petty criminals riding two-wheelers. So, if she does not return in about 20 minutes, I call her up fearing if she has met with an accident.
Why can't the footpaths be provided and maintained for walking alone? Granted that the municipal authorities have to lay sewage pipes, electrical and phone cables, and gas lines under the footpaths so as not to block the moving traffic when these need to be serviced. But having done the digging and servicing, the contractors hardly ever restore the footpath to its original shape, and leave behind rubble and paver blocks or tiles in heaps.
It is also common to see missing or broken manhole covers with gaping holes on footpaths, which can cause injury and death.
Sellers of snacks, cane-juice or coconuts, tyre-repairers, scooter repairers, or a 'mochi' (the cobbler) start off small on a corner of a footpath, but over the years usurp space around to set up regular shops. Others who occupy footpath space transiently, like newspaper vendors, 'chana' sellers, an astrologist with a parrot, ear-cleaner cum oil-massager, flower-sellers who make and sell gajras, garlands and bouquets, all presume that a footpath is their rightful business place! Encroachment on footpaths is massive in heavily populated or big business areas like Sadar Bazar in Delhi, Princess Street in Mumbai, or Rash Behari Avenue at Gariahat in Kolkata. In Bangalore, it is risky to walk along the road in front of the NIAS gate.
A dangerous practice in some parts of Mumbai, Delhi and some other cities is the two-wheelers riding on footpaths to overtake stationary traffic, during jams and at traffic signals.
Many houses in small towns have entrances on the main road. The plinth is kept high to avoid flooding. To push their two-wheelers up into such houses easily, residents add cemented slopes on footpaths, bothering least about the pedestrians. In Rajkot, footpaths have been obliterated on some roads, with neat asphalt roads touching the doorsteps of residences!
Some owners of old and unserviceable vehicles park them on roads permanently, occupying valuable road-space. Are the public funds spent on building asphalt/concrete roads for this purpose? Besides, rows of parked vehicles obscure the view of even a good length of footpath, making it vulnerable to the presence of anti-social elements, and unsafe for use by pedestrians at night-time. Why can't a strict ban be imposed on owning a vehicle if the owner does not possess a valid parking place? Let citizens get their rightful footpaths, safe and decent, which can be used even for walking a patient on a wheelchair!
Top News
Congress leader has been trapped in the consequences of the ...
About 47.58 lakh government employees and 69.76 lakh pension...
LS secretariat has sent notification to EC to declare Wayana...
Prominent leaders stopped by police and detained at Vijay Ch...
Overrules a 2011 verdict by a two-judge Bench