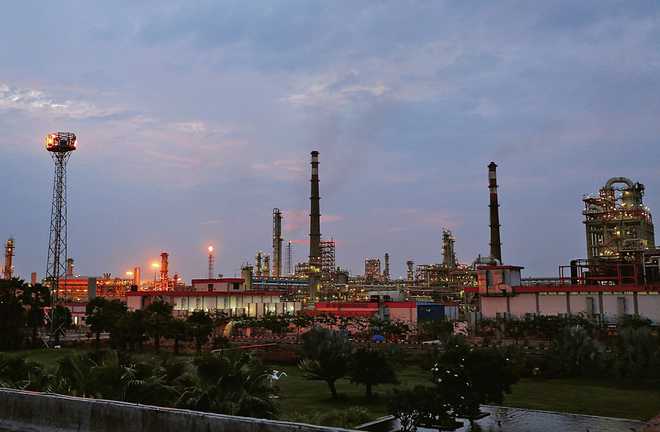 G Parthasarathy
Chancellor, Jammu central university & former high commissioner to Pakistan
Substantial attention has been on the 'optics' of the summit meetings between PM Modi and President Xi Jinping in Mamallapuram. New Delhi has reached an understanding with China for more forward-looking moves to narrow and resolve economic differences. As an emerging superpower, China looks at India as a country which will not yield easily to its efforts to undermine India's influence in its Indian Ocean neighbourhood. China is, however, a substantial importer of oil and gas from India's western neighbours. It is also set to increase investments in exploration, processing and imports of Iranian oil and gas. Given its determination to be the dominant power globally, Beijing can be expected to seek a major share of energy cooperation with oil-rich countries to our west.
How China will play its cards while dealing with its Indian Ocean and Eastern Pacific neighbours will depend on how the larger geopolitics is played out by three major powers — US, Russia and China itself. The equations are now changing, with the advent of the Trump presidency. Sensing the growing domestic unpopularity of, and opposition to US military involvements abroad, Trump has vowed to change the directions of US strategic policies by reducing the presence of US forces deployed abroad. He has unilaterally withdrawn US forces from Syria and vowed to do likewise from Afghanistan. He has forced South Korea to increase payments for US forces deployed there, and has also refused to release funds sanctioned for Ukraine to take on Russia.
Unlike his predecessors, Trump has hit China hard with trade sanctions. He has radically changed past policies that gave China easy access to US technology and capital. It is largely this misconceived policy which spurred China's economic and military power over the past three decades. Trump has dealt similarly with European allies, holding out prospects of US troop withdrawals from Europe, unless EU members bear higher costs for their defence. Major European powers like France and Germany are defying Trump's wishes, while showing an increasing interest in meeting their energy needs with imports of natural gas from Russia. A major factor driving these changes in the world's energy scenario has been the emergence of countries like the US and Canada as major suppliers of shale gas and oil. Saudi Arabia and other OPEC members can no longer increase oil prices arbitrarily.
While European countries like the UK, Germany and France still require supplies from the Gulf region, they now also have substantial access to oil and gas from Russia, Canada and Latin American countries like Venezuela. The US has emerged as the largest producer of oil, producing 15.04 million barrels per day (BPD). The other top producers include Saudi Arabia (12 million BPD) and Russia (10.8 million BPD), followed by Iraq, Iran, China, Canada, the UAE and Kuwait. Ranked 11th, India produces 2.27 million BPD of oil. Despite its immense natural wealth of oil and gas, our western neighbourhood is polarised and being torn apart by sectarian (Shia-Sunni), civilisational (Arab-Persian) and Israeli-Iranian rivalries, apart from polarisation on the Palestinian issue.
While it would have made sense for India and China to cooperate on crucial energy issues, the Chinese are not ready to concede strategic space across the Indian Ocean. China finds Pakistan as the most convenient tool in its quest for hegemony. It has not hesitated to interfere in the internal affairs and democratic political processes of every South Asian neighbour of India. It has had some temporary successes in getting its favoured leaders, who are not too friendly to India, elected periodically across South Asia, with the exception of Bhutan. It has required immense political skills of Sheikh Hasina to skilfully have a good relationship with China, while expanding regional cooperation with India. One has to wait and see how the forthcoming presidential elections in Sri Lanka play out.
While Trump has set the stage for an end to the era of globalisation, he is finding that American power is being challenged by China across the Pacific and Indian oceans. At the same time, Russia is challenging its influence in the oil-rich Arab world and Iran, while diluting US influence across West Asia, like it has done in Syria. Russia is expanding cooperation with countries like Saudi Arabia, with whom it shares a common interest in ensuring that global energy prices bring in higher profits. While India has strong ties with Gulf countries, investments by these countries in expanding oil refinery capabilities will be welcome in enabling India to enhance exports of finished petroleum products which now stand at over $38 billion annually.
The annual Modi-Xi summits have provided a framework for more sustained cooperation to ensure that differences are sorted out quickly. But, given China's grand ambitions, India has to enhance cooperation with important regional powers like Japan, Vietnam and Indonesia to balance China's growing military and economic muscle. At the same time, India and China need to resolve differences on dealing with India's unsustainable bilateral trade deficit. The other major issues include China's demand for permitting Huawei's 5G communication services. China should, in turn, understand India's trade and investment concerns, while both negotiate to join the pan-Asian RCEP.
Recent Chinese reports suggest that there are growing concerns about India-Russia ties after PM Modi's visit to eastern Russia. China's approach to the Kashmir issue, however, verged on open hostility. Dealing with this Chinese propensity will require closer security and diplomatic ties with both Russia and the US. This will remain a major diplomatic challenge.