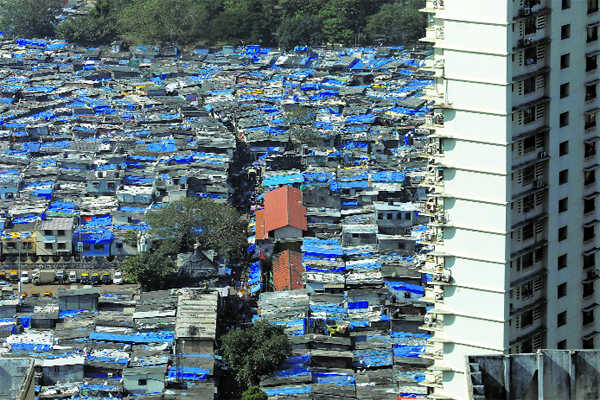 Jayshree Sengupta
AT the World Economic Forum's 48th annual meeting in Davos, Switzerland, Prime Minister Modi's oratory skill was at its best. He assured foreign investors that 90 per cent of FDI was being allowed through the automatic route and 1,400 laws had been changed to promote foreign investment. True, foreign investors usually seek freer and smoother entry into foreign markets, but that's not what makes a country a great investment destination. By that criterion, many African countries which have no restrictions on foreign capital inflows, would top as FDI destinations.
Modi's talk of India's bright growth prospects was supported by the IMF's World Economic Outlook report released at Davos, which has predicted 7.4 per cent growth in 2018 and 7.8 per cent in 2019. China, according to the IMF, will grow at 6.8 per cent in 2018 and 6.4 per cent in 2019. China is clearly slowing down.
Many things like ease of doing business are important for investors, and on this count, India's climbing up 30 places to 100 in one year is no small feat. But the spoilsport at this event was the WEF's own 'Inclusiveness Development Index 2018' report.
India has been ranked 62nd out of 74 emerging economies. We are below China, Pakistan and Sri Lanka. Among the BRICS, Russia has 19th place, China 26th, Brazil 37th and South Africa 69th. The ranking has been done according to GDP per capita, labour productivity, healthy life expectancy, employment, income inequality measured by GINI coefficient, poverty ratio, wealth GINI, median household income ($), adjusted net savings (%), carbon intensity of GDP, public debt (%) and dependency ratio(%).
India has performed best in terms of intergenerational equity, profiting from a low dependency ratio, that is set to decline further as the economy reaps its dividends in having an extremely young population (28 per cent below 14 years in 2017). India does poorly on poverty measure because, according to the report, six out of 10 Indians still live on less than $3.20 a day. There is also widespread inequality in terms of both income and wealth. According to the report, labour productivity and GDP per capita in India have shown strong growth in the last five years but employment growth has slowed. Healthy life expectancy has also increased by approximately three years to 59.6.
Again in Davos, UK-based OXFAM released its annual inequality data which revealed that 1 per cent of India's richest captures 73 per cent of India's wealth and 67 crore Indians, who comprise the poorest half of the population, saw only 1 per cent increase in their wealth. The wealth of the elite group increased by Rs 20,913 billion, equivalent to the total Budget of the Central government in 2017-18. This concurs with the WEF finding of rising inequality. Interestingly, the WEF report's key finding is that strong GDP growth cannot, by itself, be relied upon to generate inclusion and socio-economic progress and broad-based improvement in living standards.
Inequality per se, however, will not deter foreign businesses from coming to India because all they are looking for are high-profit margins. The more they can cut labour costs, the better it is for them and hence low wages as compared to China is a factor which is in India's favour right now. Regarding inclusiveness, Modi mentioned that India had begun its campaign toward financial inclusion by opening of 29.6 crore accounts in three years.
His laying the red carpet for investors is important because FDI is needed for building infrastructure which could lead to more inclusive growth and reduce inequalities. If it went to rural food processing industries and the manufacturing sector, it would lead to more jobs and higher incomes. India's rural sector is under tremendous stress and there are few non-farm jobs in villages because rural industrialisation has not taken off. Almost 40 per cent of India's fruits and vegetables are lost due to inadequate food processing industries and lack of refrigerated transportation for taking perishable goods to distant markets. Many EU members have excellent food processing industries and if they come and invest in India, there would be rural transformation.
India received $46.4 billion in FDI in 2016, as per the UNCTAD report. The highest amounts are still going to China ($139 billion) and to the US ($373.4 billion). In India, bureaucracy and corruption are big problems and much more needs to be done in reducing both. The states have to be roped in to improve the state of agriculture, health and education.
FDI is needed for improving the state of sanitation and hygiene in big cities that could lead to more inclusive growth. India produces 1,00,000 tons of solid waste a day. FDI in managing urban garbage would be most welcome. Foreign investors could also help in water desalination plants and renewable energy. Building roads, modernising railways and improving infrastructure of ports and airports will increase trade and create jobs.
All previous Prime Ministers and Finance Ministers have also gone abroad, seeking FDI and told foreign investors and CEOs of multinational companies about India's growth potential. But as the WEF report rightly says 'a new growth model that plays people and living standards at the centre of national economic policy and international economic integration is required, to transform inclusive growth from aspiration into action in the Fourth Industrial Revolution'.
There always will be doubts in the minds of investors regarding what lies behind the hype and rhetoric when India starts showcasing its economic success. In recent times, India has been making news, not for its economic miracle, but for negative news, which is not favourable for our image as an open, pluralistic, safe and tolerant society. Thus foreign investors are likely to form their own impressions about India because in this age of Internet, big data and frequent travels, they can easily compare economic prospects of emerging countries easily. It is up to them to choose where they want to come and hence marketing India at an international forum like Davos meeting, known for its gathering of the world's super rich, is a laudable effort on Prime Minister Modi's part and the results are now awaited.
Top News
The accused ASI was nabbed by local people, who then handed ...
Two frontline combat aircraft of the IAF crashed during a tr...
Gandhi was accompanied by his sister and Congress general se...
PM Modi also appreciated people for eating food items made o...