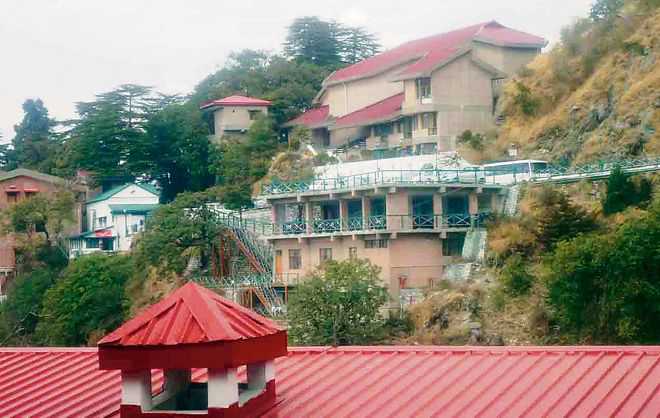 Amitabha Bhattacharya
Former Bureaucrat
Resignation from the Indian Administrative Service (IAS) has not been uncommon, but that by young officers within the first decade of service is rare. In the last few weeks, S. Sasikanth Senthil (2009 batch), Kashish Mittal (2011) and Kannan Gopinathan (2012) have put in their papers. Balwinder Singh Dhaliwal (2004 batch) followed suit on September 24. Earlier this year, Shah Faesal (2010 batch), the IAS topper, had quit. At the secretary level, Subhash Chandra Garg (1983) decided to seek voluntary retirement.
The present spurt of resignations has evoked a predictable response from certain sections, partly because what Senthil and Gopinathan publicly stated as their cause to quit and largely because the critics of the political dispensation noted it as a protest against state action in J&K, alleged by them as undemocratic, dictatorial and against constitutional norms. "All is not well with the civil services," commented a retired vigilance commissioner.
While Shah Faesal's intention to join politics and his conviction that the cause of Kashmiris can be better served through politics than the civil service was rather evident, the case of the latest ones was rather sudden. What could be the real cause of their action?
When candidates, after a stiff competition, join the IAS and other high civil services, they are broadly aware of the challenges and opportunities, as also the limits of freedom — in speech and action — that lie ahead. The conduct rules, oath of secrecy and the like impose reasonable restrictions on their work and conduct. They also know the political environment under which their mettle will be tested. In the training academy at Mussoorie, the IAS motto Yogah Karmasu Kaushalam (proficiency in action is yoga) reminds them continuously of the path they are to follow.
IAS officers have in the past left their jobs for a variety of reasons — better financial prospects in intergovernmental bodies like the World Bank or multinational private organisations, lure of lifelong social service through NGOs, teaching and research in universities (mostly in the West), heady attraction of active politics, or to avoid facing disciplinary action by the government. There have also been instances where officers felt humiliated on being transferred to a remote place or to a posting perceived as beneath their stature.
Exceptions apart, such decisions are often taken after a cool cost-benefit analysis, in monetised term or otherwise. Tears are hardly shed for such resignations.
However, it is a matter of national concern if the higher bureaucracy feels slighted or believes that the space for independent thinking and action — within the reasonable limits — is getting shrunk. Is that the case here? No doubt, life is getting increasingly difficult for non-performers and the corrupt elements. However, the efficacious officers with a clean reputation should feel encouraged by the steps being undertaken to weed out the undesirable ones from the bureaucracy.
As per newspaper reports, while Gopinath (electrical engineer from BIT, Mesra) and Senthil (electrical engineer from REC, Tiruchirapalli) alluded, directly and indirectly, to the recent action in J&K and to how "the fundamental building blocks of our diverse democracy are being compromised in an unprecedented way", Kashish Mittal (computer engineer from IIT, Delhi) was not happy to be transferred from Delhi to Arunachal Pradesh. All three are engineers from reputed institutions and, being rather young with a good service background, may not find it difficult to pursue an alternative career, if their resignations are accepted. However, the real reason or motive behind their action requires to be ascertained by the government authorities.
While the citizenry that includes all thinking members of the higher echelons of the civil service is entitled to their opinion about any state action, the linking of resignations to that cause raises questions. Did the officers find it difficult to work where they were posted? Didn't the IAS provide them enough opportunity to serve the underprivileged, improving the delivery systems of health, education and social justice to millions of people?
The IAS tradition has been enriched by many illustrious members who added immense value to their jobs wherever they worked and made a substantial difference to the lives of the disadvantaged, sometimes under the most adverse political circumstances. SR Sankaran, BN Yugandhar, BD Sharma, NC Saxena and many others served tirelessly within the fold of the IAS, refining and expanding the sphere of action in areas they held dear to their heart.
Understandably, one should leave the service if one thinks that the decision would provide one with a greater sense of satisfaction and actualisation of one's potential. But couching such decisions under lofty moral or ethical principles can be problematic. There are umpteen cases where officers had to suffer in their career for 'writing truth on files' or for disagreeing with the superior, political or bureaucratic. But they rarely contemplated resignation as a way out. For it is possible, though not easy, to tread a fair path, remain loyal to the Constitution and committed to public service, while remaining a respected member of the IAS.
David C Potter quoted the famous administrator LP Singh, ICS, addressing the IAS trainees in 1971: "…many of the grievances of the civil servant about the functioning of our political system arise from too idealistic a view of public affairs and in non-recognition of the fact that, after all, politics is concerned with power." Singh also lamented that bemoaning of political interference by thousands of civil servants tended to deflect them from going more deeply into what he broadly described as the professional problems (India's Political Administrators 1919-1983, Clarendon Press, Oxford, 1986). The situation does not appear to have changed much.
In a young democracy like ours, it has always been difficult for a civil servant to pursue excellence in action on a sustained basis under adverse conditions. Does a resignation provide any key to addressing this systematic challenge? Does it serve any major purpose? Only time will tell.
Top News
Suicide bomber blows himself up in mosque packed with worshi...
AIADMK leads demand for passage of Women's Reservation Bill ...
Said while rapists and murderers were being released under r...
VB sleuths started assessment of Soni's farmhouse at D R Enc...
The bench takes note of the submissions by lawyer ML Sharma ...