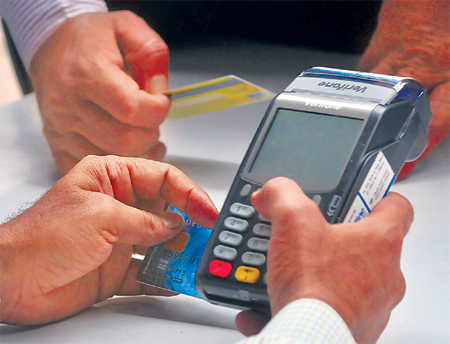 Salil Desai
Crime novelist and film-maker
while the NDA government lives in its own cuckoo world, in which demonetisation is tom-tommed as a grand success, and tall claims are made that demonetisation together with GST will fast-forward us into a less-cash, greater tax compliance society etc, here is a reality check based on some personal experiences.
No-receipt culture
A recent call to a leading Dish TV company for a new connection was attended with alacrity, my request was registered and I was told the installation team would contact me soon. I could either make online payment before the installation or pay cash to the employee who came for the installation. No cheque payment facility was available nor could they send a portable card machine, something which online retailers regularly carry for collecting even small payments.
Obviously, I wanted to get the installation done first, instead of paying in advance and, therefore, had to opt for cash payment. When the employee arrived, I asked for an official receipt against cash payment. The man told me there was no practice of issuing receipts. Instead, I would get a text confirmation of installation on my registered mobile number, after a while. I asked him what proof would I have of cash payment in the interim and any way issuing a receipt was a legal requirement. He gazed at me as if I was from the Mars and said that no one insisted on receipts and that I would have to be satisfied with SMSes. When I urged him to speak to his supervisor, back in office, I got the same answer. No receipts against cash.
After arguing, I told him to return without installation. I also lodged an official complaint with the Dish TV company asking them why receipts against cash payments were not being issued in compliance with law and got no response whatsoever. Here we are talking about a blue chip corporate entity which deals directly with millions of consumers across the nation and thus conducts thousands of cash transactions every year. If a basic legal requirement is not being fulfilled, what kind of tax compliance are we talking about? How do we or the authorities know if all such transactions are being accounted for? Also, what about the rights of consumers?
Re-charge system loophole
This is just the tip of the iceberg. There are so many such sectors in which small cash payments are the order of the day, but no receipts or cash memos are issued. Take the simple matter of recharging pre-paid SIM cards. Both my sons use pre-paid cards, which they recharge on a monthly basis against cash payment. Since either my wife or I pay for these recharges, we require receipts for the amounts for accounting in my case and company reimbursements for my wife. Till about a year ago, my sons would get receipts, but now they are told by retailers and even the mobile service company stores that physical receipts are not officially permitted and the recharge intimation that they receive with the transaction ID is all that they will get.
When we insisted on receipts, we were bafflingly told it was against company policy and that all mobile service providers did the same. When we asked why post-paid customers were issued receipts but not pre-paid customers, we were told to contact customer care.
Which brings us back to the question as to why this practice of not issuing cash receipts for pre-paid recharge has become commonplace. Under which law have they been exempted from issuing receipts against cash payments for prepaid recharging? If not, why has this practice gone unnoticed by the authorities?
Imagine the scope for manipulation of revenues this provides when millions of mobile service customers get pre-paid cash recharges done for miniscule amounts daily. What gives them the right to deny receipts to customers against cash received? Isn't it an unfair trade practice to save on costs of printing receipts and unethically adding to their profits? Isn't it a deficiency in service? And why is the government turning a blind eye to such practices, instead of protecting the interests of consumers?
Institutional inconsideration
Indeed, not just the private sector, even some public sector organisations are short-changing the customer when it comes to receipts. Petrol pumps issue printed receipts on smooth glossy paper, generated directly from the side of the fuel dispenser. The drawback of these new receipts/bills is that the print starts fading within two-three months and eventually, all you have is the glossy paper left. How in the world can anyone use these for accounting purposes or re-imbursements if the print vanishes? Once again, it's the small consumers who mostly make cash payments of small amounts, who bear the brunt for institutional inconsideration. They end up having to make photocopies of these bills to preserve their expense records.
So, sadly, one year after demonetisation and four months post the introduction of the much-touted good and simple tax, the Indian marketplace is neither cashless nor consumer friendly!
Top News
Harried passengers take to social media to vent their ire at...
Lapid had stirred a massive controversy by terming Vivek Agn...
Voter turnout less than 66.75 pc recorded in first phase of ...
DigiYatra will provide seamless entry and embarkation proces...
His song 'Mahakaal' removed from YouTube after 19 hours