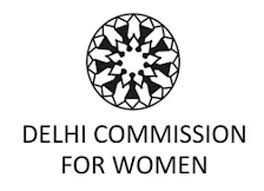 Tribune News Service
New Delhi, February 11
Delhi Commission for Women (DCW) chairperson Swati Maliwal today demanded speedy justice for rape victims and death penalty to their perpetrators after she visited parents of a seven-year-old girl whose body was found in a disturbing condition in Nihal Vihar yesterday.
The commission issued a notice to the Joint Commissioner of Police (Western Range) seeking reasons for alleged inaction on the part of the police on the missing child's complaint filed by the girl's father. A copy of complete CCTV camera footage of the Nihal Vihar Police Station of the incident on February 9 night, along with details of the steps taken by the police to search for the missing girl, has been sought by the DCW by February 14.
The minor victim's parents told the DCW chairperson that the girl's mutilated body with her tied-neck and limbs was recovered from a nearby park in Nirmal Vihar. The father, a driver, said he spent the night searching for his daughter after lodging an FIR at the police station with "no support" from the police.
To ascertain the extent of the problem of missing children in the area, the commission has also asked for the number of children missing from that area since January 2018, their age and how many have been recovered till date. The commission has also demanded the details and status of criminal cases ongoing against the arrested accused in the matter.
The DCW chief lamented the delay in justice in last year's case of rape of an eight-month-old baby and demanded the Prime Minister to immediately implement the anti-rape law for giving death penalty to rapists of minor and ensure that police accountability in such cases is fixed. She also asked the Prime Minister to ensure that the required police resources are mobilised and fast-track courts are set up.
Top News
The team is carrying medicines and heavy critical care equip...
Over 1,100 injured, 56 of them grievously
Indigenous anti-collision train protection system was introd...
Had flagged ministry's laxity, sought definite time frame fo...