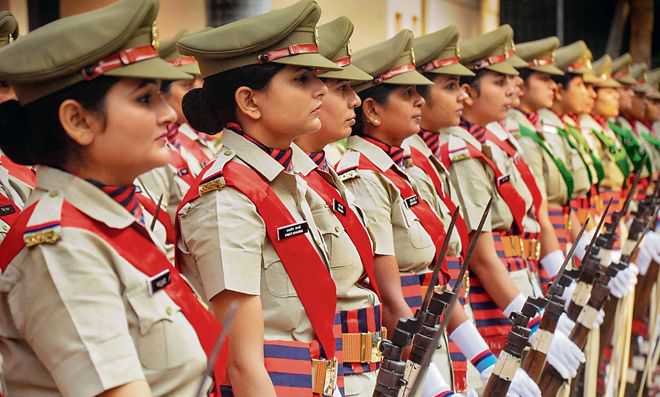 GS Bajpai
GS Bajpai
Professor, National Law University, Delhi
The criminal justice system (CJS) of India is mysterious in many ways. Not much is known about it through numbers. Limited statistics about various organs of the system are available. The data is separately published by the National Crime Records Bureau (NCRB), Ministry of Law & Justice and other government departments.
Much of our understanding of the CJS is based on media reports or opinions which do not necessarily present an objective picture. While a limited view through official statistics on the CJS is available, a variety of critical parameters in this area remain unavailable. The recent NCRB report on crime data drew a lot of criticism for similar reasons. This picture, among other things, suggests that the data collection mechanisms and the credibility of official data leave a lot to desire. Moreover, the data or reports generated by non-government agencies in India generally do not receive enough attention, though they may be very significant. Nor does there exist any special encouragement to data generation by private research organisations.
In this context, the India Justice Report (IJR) offers sufficient fulfilment. It takes six parameters — infrastructure, human resources, diversity, budgets and workload — to ascertain the ranking of police, judiciary, prisons and legal aid. It did not collect any fresh data. Rather, the existing official data has been used and put to devise indices and clusters to present the findings.
This report is not intended to be a research publication and in this sense, it does not offer any critical reflections on the CJS in India. However, a systematic presentation of data on agencies of the CJS allows us to draw interesting inferences. Certain 'nudges' form part of its conclusion to envisage the desired improvements in the CJS.
The report is a great example of how to use the existing data to present information in a perspective. Take, for example, the overall ranking of police in 18 mid-sized states. It places Tamil Nadu, Uttarakhand and Punjab in the highest cadres and UP, Rajasthan and West Bengal in the lowest. The crisis of human resources in the police presented in this report is also of importance. At the constabulary level, only Kerala, Nagaland and Tamil Nadu reached the sanctioned strength. Bihar, Haryana, Jharkhand, Gujarat and Uttar Pradesh had a shortfall of at least 25 per cent at the constabulary level. All states and UTs had some shortfall at the officer level. UP had a shortfall of 63 per cent and Jharkhand 44 per cent. Between 2011 and 2017, constabulary vacancies increased in 10 of the 25 states. The data also indicates that women in police comprise a meagre seven per cent of the police force.
At the current rate, Madhya Pradesh requires 294 years to fulfil its target of 33 per cent women in the police force. Chhattisgarh would require 225 years while Karnataka, Odisha and Punjab will require 120, 111 and 100 years, respectively. The report vividly brings out the unsatisfactory state of budget utilisation. As of January 2017, the average all-India per capita spend on policing was Rs 820; Rs 598 and Rs 591 per capita were spent by Madhya Pradesh and Uttar Pradesh, respectively, and Rs 498 per capita in Bihar, which was the lowest in this cluster.
In 1969-70, the Union Ministry of Home Affairs introduced the Scheme for Modernisation of State Police Forces to assist in meeting capital expenditure, like the construction of new buildings and availing themselves of technology and better equipment. Data for this scheme for 2016-17 shows that only Nagaland could utilise 100 per cent of the grant. Nineteen of the 22 states for which data was available utilised below 60 per cent of the modernisation grant.
The report confirms that the state of prisons in India is largely pathetic. The prisons in Kerala, Maharashtra and Karnataka assumed the highest ranking while Jharkhand, Uttarakhand and Punjab had the lowest places. Between 2010 and 2016, while the number of convicts increased by 8 per cent, the undertrials grew by 22 per cent. Nineteen states and UTs spent between Rs 20,000 to Rs 35,000 per inmate annually. This is less than Rs 100 per day on a prisoner. Only seven states and UTs utilised their entire prison budget, including Sikkim, Himachal Pradesh and Chandigarh.
The prisons are marred by some nagging problems like low salaries, poor training, lack of promotional opportunities, long hours, arduous workloads, lack of staff, including correctional personnel. Resultantly, the ideal standards largely remained unattained.
The report also confirms the state of judiciary in India as revealed by some other similar reports published earlier. Tamil Nadu, Punjab and Haryana, according to the report, had the highest ranking for judiciary while Bihar, UP and Karnataka ranked lowest in 18 mid-sized states. India spends 0.08 per cent of its budget on the judiciary and except Delhi, almost all the states were below this. The trends suggest that Tamil Nadu, Gujarat and Odisha seem to have improved in terms of pendency, vacancies and case clearance over five years whereas Madhya Pradesh, Kerala and Karnataka have worsened overall. Notably, not a single high court or state's subordinate judiciary had reached its complete complement of sanctioned judicial posts.
The judges-population ratio is always crucial to the disposal of cases and pendency. At an all-India level, in 27 states and UTs, there is just one subordinate court judge for over 50,000 people. This includes 17 of the 18 large and mid-sized states, where 90 per cent of the country's population resides. But in five of these states, the ratio exceeds one judge per lakh population at the subordinate court level. Delhi and Chandigarh, though, are better off at around 35,000 people per judge at the same level.
Among the larger states, at the subordinate courts level, Haryana with almost 50,300 people per judge had a better ratio than Uttar Pradesh, Bihar, West Bengal, and Andhra Pradesh where this number exceeded one lakh per judge. At the subordinate court level, in 21 states and UTs, a case remains pending for five years on average or more. Perhaps, for the first time, national level data on legal aid was presented in this report. The initiatives in Kerala, Haryana and Punjab figured significantly.
It will be unfair to expect too much at this point from this publication. However, the onus is on the government agencies to act sincerely in this direction to provide funding to some credible autonomous institutions to support such measures. We need authentic and first-hand data sets in many other areas of criminal justice. Data explorations in micro areas such as child abuse, domestic violence, sexual assault, mob violence, corruption and litigation, are some examples. Instead of taking up a broad sweep of issues or agencies, as is done in this report, the need is also to document intensive information independently in many sub-areas pointed out in this report.
All readers are invited to post comments responsibly. Any messages with foul language or inciting hatred will be deleted. Comments with all capital letters will also be deleted. Readers are encouraged to flag the comments they feel are inappropriate. The views expressed in the Comments section are of the individuals writing the post. The Tribune does not endorse or support the views in these posts in any manner.
Top Stories
Protests in Delhi, Bengal, Aligarh
LS, RS adjourned amid Unnao rape, North-East unrest din