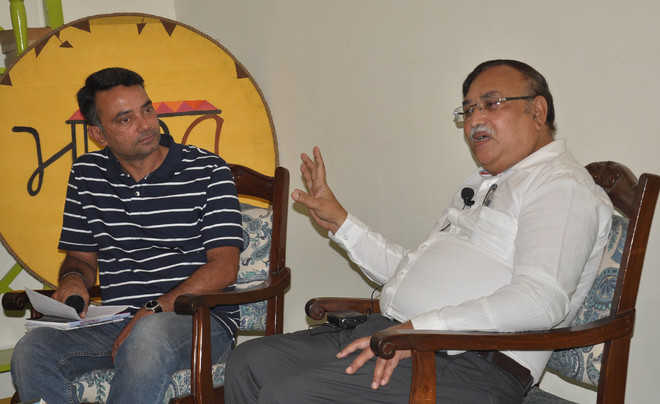 editorial@tribune.com
Amritsar, April 28
An elaborative discussion on the works of Munshi Premchand was held at Majha House on Sunday.
The Majha House has decided to hold a discussion on the work of any writer, artist to create awareness on his or her contribution to society.
"Dr Rakesh Mehra, former principal, Hindu College, is an expert on Munshi Premchand's works," said Gurpratap Khairah.
The panel talked about aspects of the writing of the legendary author such as concept of nationalism in his books, his sympathy towards lower and strong stand against caste system in the society.
Mehra said, "There is a huge difference in the concept of today's nationalism compared to Premchand era. The nationalism of the past was only to throw away the British government through different means. But now, nationalism is divided on the basis of political ideologies."
The panel also highlighted limited role of women in his stories and their importance shaping the stories. "This is not a correct perspective. Even though roles were small, but they were strong amd important to shape stories," he added.
The panel also pointed out the impact of writings on society. "The stories had a huge impact on society, but it was after his death that his popularity reached zenith," added Mehra. This was followed by a discussion on Premchand's story 'Kafan' with designated readers from Majha House and screening of Gulzar's short film 'Kafan'. — TNS