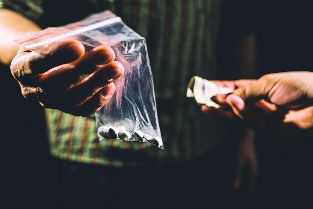 vinaymishra188@gmail.com
Tribune News Service
New Delhi, February 16
A Special Task Force (STF) has been created in the Enforcement Directorate, the central agency that enforces the PMLA and FEMA laws in the country, to speedily probe money laundering cases emerging from illegal narcotics trade.
Officials said ED Director Sanjay Kumar Mishra has ordered creation of the first-ever STF in the agency and it will be headed by a Special Director-rank officer.
The force will look into past and probable cases of illegal narcotics trade, drug crime syndicates and hawala transactions that have national and international links and such instances will be dealt under the Prevention of Money Laundering Act, they said.
The ED cannot independently file a criminal complaint under the PMLA, but has to base its FIR on a predicate offence booked by another law enforcement agency under the IPC or other laws. All the past cases registered under this category (narcotics and drugs) and those to be taken up in the future will be dealt with by the new Special Task Force.