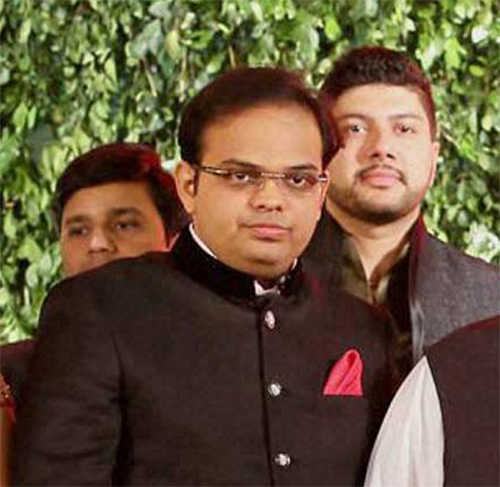 THIS is the age of vikas and entrepreneurship. And no one should grudge Jayesh Shah his windfall prosperity. His company's turnover skyrocketed from Rs 50,000 to Rs 80 crore in one year. Entrepreneurship is a risky proposition. So no one should be surprised that after such a rollicking turn in fortunes coinciding with the first year of the Modi government, Jayesh Shah's company suddenly shut shop. This invites scrutiny by the same terms of exactness and suspicion that accompanied the narrative when the ED, CBI, DRI, IT et al had a go at Opposition politicians and their kin, besides hundreds of thousands of bank account holders, including those registered under the humble Jan Dhan Yojna. The travails of Karti Chidambaram and Tejasvi Yadav are in a separate class since the investigating agencies were actively partnered by a very involved media.
All over the country, a vast assortment of Opposition politicians have faced the wrath of investigating agencies, prompting some to switch allegiance. People, however, were assured that there was nothing amiss in proactively targeting bent politicians. We were also assured that the new regime would stop at nothing in order to restore probity in public life.
We also live in the age of suspicion by association. So it is but natural the question be asked by the BJP's political rivals: did Amit Shah's son gain from the father's turnaround in political fortunes; after all, the entire Modi Cabinet attended his wedding, the regulator cleared his company's applications in double quick time, there were unsecured loans and collaterals aplenty and he is an office-bearer of the Gujarat Cricket Association, of which Shah Sr. is the chief. The Modi government has been offered an opportunity to debunk the Opposition's protestations about selective tax terrorism. Instead, a Cabinet minister feels obliged to go out and bat for a non-BJP man's credentials and the threat of a defamation suit is being bandied about. In all fairness, the ED, CBI, IT should have been knocking on Jayesh Shah's doors by now.