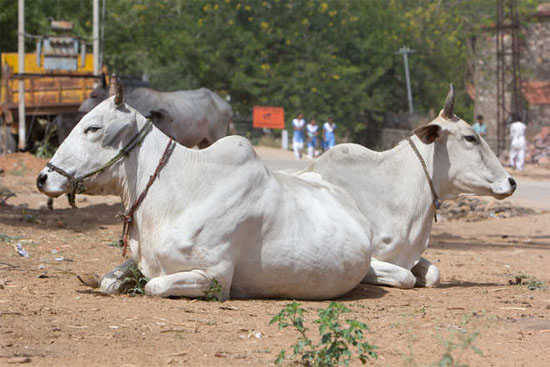 When in opposition, politicians want the courts to breathe down the government's neck. Those at the receiving end of the courts' interest, term it as needless judicial activism. On Friday, the Supreme Court asked the states to frame schemes to compensate victims of crime, including cow vigilantism. It had earlier asked states to appoint nodal officers by October 31 to nip this menace. The Court will have more to say when the states file their compliance reports later this month. But the Narendra Modi government can hardly complain about the Supreme Court's order on reigning in the so-called cow protectors. The PM is on record in two speeches in which he decried, with customary practiced passion, the mayhem let loose by self-appointed saviours of bovines. His ideological mentor and the RSS chief has also spoken on the issue, at a closed door meeting with foreign envoys. There is widespread recognition that the turmoil on the streets of India is troubling overseas investors with a social conscience such as the pension funds.
The state is the first responder to any disturbance in law and order. But the ghastly business of cow vigilantism took firm organisational roots with the advent of the BJP government at the Centre. Its karyakartas who became Ministers provided the social and moral legitimacy to the so-called cow protectors as part of their push to create a nation-wide eco system of obscurantist beliefs like Durga being the first Defence Minister. The zealotry of religion has now created terror among professions — transporters, dairy farmers and meat traders — as well as societal groups, especially the Muslims and Dalits.
The Central Government's quiet acquiescence gave moral legitimacy to the vigilantes by tightening the laws on cattle slaughter. This left the courts as the sole arbitrators of life and liberty. It has stepped into the breach by passing orders for the appointment of senior police officer in every district to stop violence in the name of cow protection. The Modi government's unhelpful attitude and deliberate slothfulness has forced the Court to draw the lines of responsibility and restraint.
Top News
Video footage from local news channels show fans streaming o...
Deepak Tinu is a close aide of jailed gangster Lawrence Bish...
Car occupants were on their way to Karewath from Theog when ...
Congress leaders pay homage to the Father of the Nation on h...
Crushing season to begin in Nov | Private mills oppose move,...