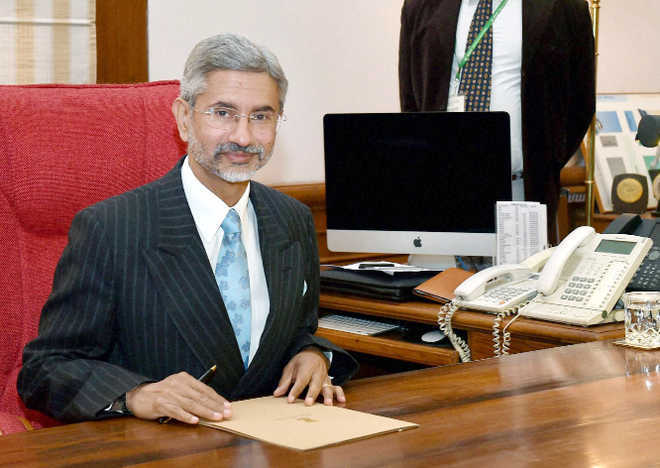 Admittedly, Foreign Minister S Jaishankar had a tough task at hand in Beijing. China's 'iron brother' Pakistan had already rushed to Beijing for a face-saver after the government imposed restrictions in J&K to preempt any Pak-sponsored mischief before and after Parliament rung in the reorganisation of J&K and scrapped Article 370. On August 6, making his pitch in the Lok Sabha, the Union Home Minister had expansively announced that India had not given up its claim over parts of J&K, especially Pakistan-occupied Kashmir (PoK) and Aksai Chin. Just an hour before Amit Shah rose to present his case, China had come out with a boilerplate statement that could be interpreted both ways.
The diplomats had their work cut out to creatively engage with China so that its ambiguous statement could evolve into a tilt in India's favour. There is much on the plate China would be interested in, especially the prospects of massive contracts to bridge India's infrastructure deficit. In China, Jaishankar's counterpart Wang Yi, however, was upfront about his displeasure about Ladakh. He had clearly not forgotten the statement in Parliament. Jaishankar deftly conveyed the message that India had no designs on areas beyond its own borders. If India crossed the Rubicon by abolishing Article 370, the Foreign Minister's assurance to China should finally bury the vainglorious dream of taking back Aksai Chin and PoK being peddled by the Akhand Bharat crowd.
Now that India has officially accepted that it has no designs beyond its borders, the stage is set for the country's political and security managers. Funding for development from Delhi will take time to bear fruit on the ground, though announcements will keep expectations high. The imprisonment in J&K of even middle-level political leaders is a clear sign that the security approach will be the sole policy instrument at play in the medium term. NSA Ajit Doval, camping in the Valley since last week, and Shah need to adequately manage the situation till the Chinese President arrives here in October. Diplomacy will be able to peddle its wares only if restiveness in J&K does not translate into chaos and violence.
Top News
Bill provides for reservation of one-third of the seats in t...
Says Canada has provided no specific information regarding H...
Reiterated that there are 'credible allegations' that should...
Rapper Shubh's 'Still Rollin India Tour' was cancelled after...
Sukhdool Singh alias Sukha Duneke, a gangster who escaped to...