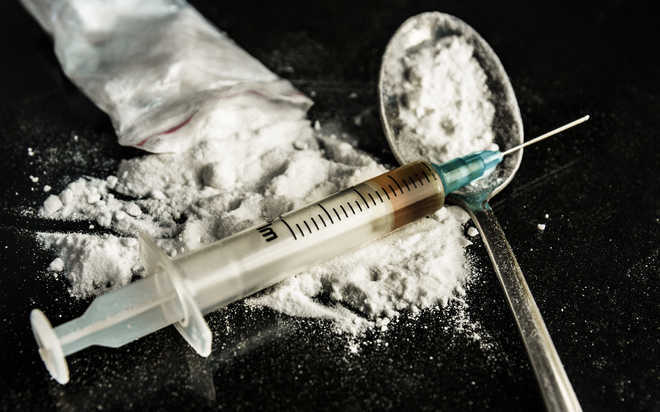 Taking away the proceeds of crime from organised drug peddling groups is one of the best ways to stop the criminals in their tracks. It is well known that the kingpins and their syndicates as well as petty peddlers of illicit trade clean their ill-gotten wealth through creative money-laundering measures, quickly transferring cash in a world of liberal economy. The amounts of money involved are often a staggering hundreds of crores of rupees in most cases. And disturbingly, money-laundering, in turn, fuels corruption and organised crime.
Taking a serious view of the flourishing illegal drug trade that has led to lakhs of youths being entangled in the vice-like grip of drug abuse and addiction in the region, the Punjab and Haryana High Court has passed judgments that will go a long way in curbing the menace of drugs. Hoping to dry up the criminals' fund flow, the HC has significantly directed the Enforcement Directorate to book within three months all drug trafficking convicts for money-laundering in both Punjab and Haryana. The states would do well to promptly register cases under the Narcotic Drugs and Psychotropic Substances (NDPS) Act against all directly or indirectly involved in the financing of any activity specified under the Act or harbouring anyone engaged in any such activity. Hard enforcement of the NDPS Act's provisions can bust drug rackets. The court's intervention should shame the states into following its instructions in the fight against the menace. Only a complete stop to the sale of prohibitive drugs, specially around schools and colleges, will prevent the young from falling prey to the abusive habit. For those already suffering, the court has ordered the governments to ensure centres for their rehabilitation in six months.
Drug addiction is an area of concern. While Punjab has been hopelessly struggling for years to contain the problem of drug abuse and efforts to curb it have yielded little result, the chitta contagion has spread to Haryana too. The udta tag can be and must be swept out by squeezing money-laundering activities, unless we don't care about losing a whole generation to the debilitating addiction.