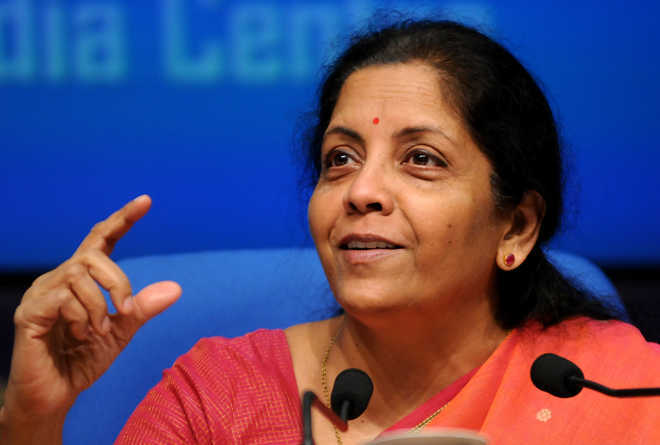 RBI Governor Shaktikanta Das has stated what many had feared — the government had taken its eyes off the economy when the election season began in February. As a result, when Union Finance Minister Nirmala Sitharaman held the first of three press conferences in late August to boost economic growth, the government was six months late in its response. And by the time she held the third press conference, the one where Sitharaman announced the merger of public sector banks, the problem had become deep-rooted and, perhaps, structural.
India's 5 per cent economic growth in the April-June quarter would be deemed to be a fair show. But the economy will be unable to create new jobs unless it grows by another 3 per cent. The global slowdown means there is little possibility of new manufacturing units coming up in the near future. Once the primary sector stalls, so will the secondary and tertiary sectors. Sitharaman's booster dose thus amounts to hastily-conceived baby steps. It raises the question whether the government had done proper planning and expectation analysis. The merger of banks was meant to create lending institutions of global size. But what emerged were entities with deposits ranging between Rs 17 and Rs 9 lakh crore. This is neither here nor there.
The Rs 10,000 crore to bail out the housing sector is a non-starter because of onerous conditions. Very few housing units will fit the bill. The Rs 50,000 crore for remission of duties for exporters can take off only if there is a demand for goods abroad. And there is none because of the slowdown. India has to finally look at expanding the value chain, which is a series of activities from processing of raw materials to finished products in the hands of the end user. India should take a cue from Bangladesh and Vietnam that have enticed business away from China, India and South Korea. While the government improves the ease of doing business, easy credit will remain problematic unless development finance institutions are quickly promoted. There may be no escape from enduring the pain for a couple of more quarters.
Top Stories