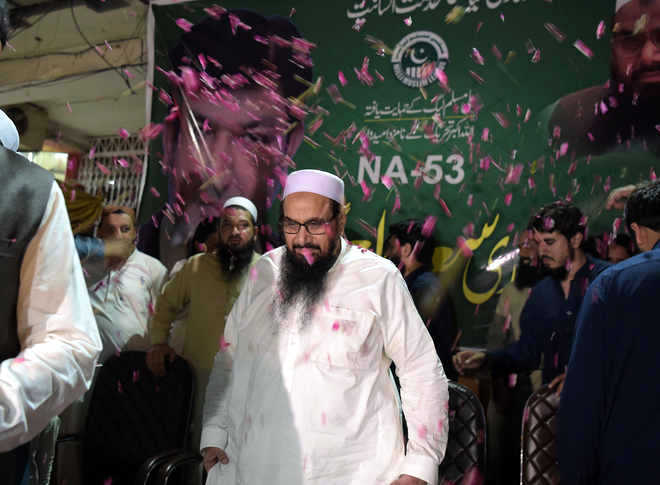 Pakistan's slow descent into the Financial Action Task Force (FATF) grey list was preordained. The US was chaffing at Rawalpindi's covert support to the Taliban and now that it had agreed to come to the negotiating table, it was important to keep it under pressure by choking its sources of financing, mainly from Pakistan. Pakistan's promulgation of an ordinance in February did address a few Indian concerns but none was convinced about their permanency given its back history of slipping upon dutiful promises. However, its leadership's reflex reaction of blaming a US-India conspiracy is disturbing. By now it should have realised that the worm has turned as far as dirty money is concerned; even rock-solid tax havens have been forced to come clean.
Even if the Pakistani leadership's lament about victimisation is taken on face value — and there may be a grain of truth since most of the other seven on the grey list are politically estranged from the US — it has certainly acted irresponsibly by allowing UN-sanctioned individuals to roam free and test the electoral waters? Pakistan's nudge-and-wink approach towards some serious purveyors of violence has not just extracted a heavy toll outside its borders but inside as well, including 3,000 of its soldiers. The FATF also needs to be questioned about the effectiveness of its methodology that is six years old for Islamabad remains unreformed despite being put on the grey list and black list for a total of five years since 2008.
Pakistan may not immediately feel the pinch of FATF's listing because of the cushion of Chinese promises to fund the China-Pakistan Economic Corridor. But its development needs far exceed what the yuan can provide and it will have to pay higher costs for international bonds and to borrow from multilateral bodies. At the same time, Pakistan requires time to implement the recommendations because its interim government has no mandate to make policy changes. Yet the leadership needs to realise that the screen of victimhood is no safeguard against the pain it suffers for using militancy as a permanent instrument of state policy.
Top News
Development in Himachal possible as people voted BJP to powe...
The Ministry of Defence spokesperson from Tezpur says the mi...
45-50 people, including women and children, were on the bus
Reason for the crime not yet known
Another encounter at Moolu in the same district is in progre...