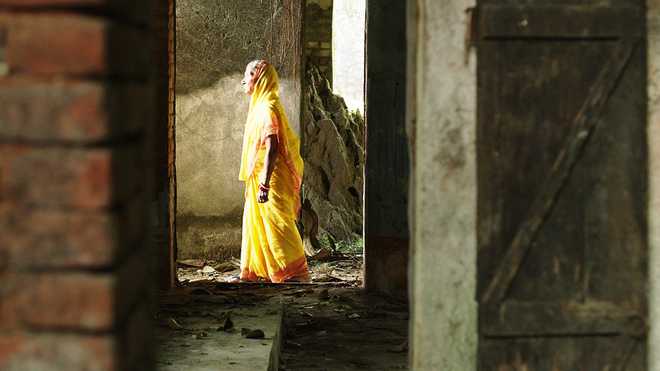 Shoma A. Chatterji
The bubbly and ever-smiling Bobby Sarma Baruah has done it again. Her second feature film The Golden Wing (Sonar Baran Pakhi) has won the Best Feature Film Award at the recent Indian Film Festival at Los Angeles. The grand jury described the film as one "that celebrates a woman's independence, her compassion and humanism and ultimately, her enduring reputation as an artist."
The Golden Wing is a fictionalised biography of Padma Shri Pratima Baruah Pandey 1935-2002). Pratima's first love was nature, which inspired her to create and sustain her own kind of music. She rebelled against her royal ancestry to promote folk music and songs composed and sung by the grassroots people of Assam such as the mahout or the elephant driver, the boatman, songs sung by cowherds, etc. She strived to rescue these songs from oblivion and bring them public recognition. She succeeded in this while she was alive.
"As a film lover and filmmaker, I wanted to capture the uncommon threads of life of this gifted artist who, despite being a girl child born and brought up in a royal family braved all odds, mingled with mahouts (elephant drivers), moishals (buffalo boys) and naworias (river boatmen) in a rural ambience, and spread this music among the masses," says Bobby.
Bobby wanted to preserve her voice and original folk songs through this film. "As a creative person, it is both my duty and my responsibility to archive traditional forms of music of Assam through the film so that people across the world will know and hear the kind of traditions we have on our culture, especially folk songs. The film is in the Rajbangshi dialect, a very rare dialect in Assam. I felt that through the life of legendary folk singer Pratima Baruah Pandey and her voice, I will be able to preserve for posterity through this film, both the folk songs as well as our Rajbangshi dialect," adds Bobby.
The film steers away from Pratima Baruah's personal life when she becomes an adult. Her childhood is briefly captured through edited shots of accompanying her father on hunts, horse-rides and one particularly good silhouetted shot of the singer captured from behind with the smoke of her cigarette billowing out in the air. She drank and smoked a lot but strangely, it did not affect her voice. For the melodious songs in the film, Bobby used "Pratima Baruah's original tracks and all songs are sung by Pratima Baruah Pandey which I painstakingly collected from the All India Radio."
This award comes at the end of a string of prestigious festival screenings such as Third Eye 12th Asian Film Festival, 2016, 18th Mumbai Film Festival, 2016, 22nd Kolkata International Film Festival, 2016, Best Audience Award at the 15th Dhaka International Film Festival, 2017, 6th Bengaluru International Film Festival, 2017, Berlinale in 2017 and official selection at the 6th Edition of the International Film Festival of South Asia — Toronto IFFSA, 2017. Bobby Sarma Baruah has a number of short films, documentaries, music videos and TV serials on various indigenous folk cultures blending into one, to her credit. She is also an accomplished poet and short story writer in Assamese language. She is currently pursuing her PhD on influence of folk culture of Assam on Assamese cinema.
Top News
To hold post 'till further orders' | Retired as Eastern Comm...
Parks, roads named after Brit generals under review