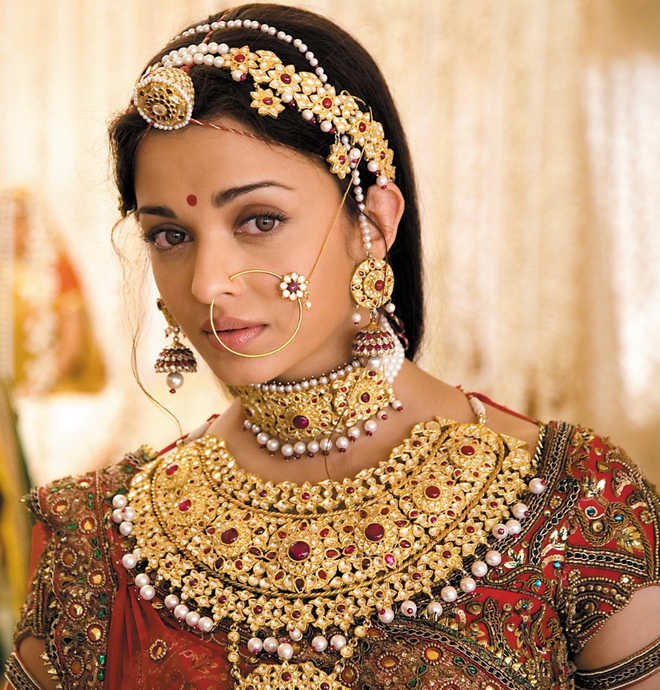 Shardul Bhardwaj
Audrey Truschke's book Aurangzeb: The Man and the Myth has been eliciting a response of chilling hate mails for presenting a tampered history of the last great Mughal emperor. The book stands in direct opposition to the orientalist work of colonial historical writing, which attempted to understand Indian culture as divided between the Hindus and the Muslims.
Popular cinema today has taken over the function of folklore and oral history in providing a glimpse into the past, and is constrained by these very limitations of historical narratives. The economics of popular cinema, moreover, does not allow its participant makers to take a view contrary to popularly held beliefs about certain historical figures. Consequently, it has brought to life fictional characters, familiarising them as real historical figures despite having first arrived from the deep well of colonial orientalist imagination. One such figure is Jodhabai.
Jodhabai has come to embody the ideal Hindu woman, much like Aurangzeb, often considered an ideal Muslim. Jodha's existence in popular imagination started from the film Mughal-e-Azam (1960). She is celebrated for upholding Hindu ideals — for being a loving, just mother, and a caring and dutiful wife, who worships her husband. But no one recalls Jodha without Akbar, their names are always taken together. Salman Rushdie in his book Enchantress of Florence (2008) has, thus, characterised Jodha's existence as a result of Akbar's desire; when the emperor does not will to be aroused by her, she ceases to exist.
Looking for Jodhabai in the Timurid dynasty lineage, we find the name of one Mariam-us-Zamani; Jahangir in his memoir also names his mother Mariam-us-Zamani. The three major written historical records from Akbar's time do not mention Jodhabai's name. Jahangir's mother was the first Rajput princess that Akbar married, her name was Heera Kunwari and she was the daughter of Raja Bihari Mal of Amer. Akbar married many Rajput princesses after, all becoming part of his extensive harem. Heera Kunwari obtained the title of Mariam-us-Zamani after she gave birth to Jahangir. The name Jodhabai, according to historians, first appears in the 19th century book Annals and Antiquities of Rajas'han by James Todd, an English born military officer with the East India Company. Todd's work has been criticised by many for its historical inaccuracies. Mr K. Asif, director of Mughal-e-Azam, has himself called his film a work of fiction.
Under such heavy material evidence against the existence of Jodhabai, her fictional nature should have been commonplace knowledge, but the larger than life effect of Mughal-e-Azam led many to believe in Jodha's ideal Hindu existence. It also supported the Indian imagination of Akbar as the only great and just Mughal king. The story of Jodha-Akbar was made into a historical romance film Jodhaa Akbar (2008) in which Jodhaa enters into a marriage out of political alliance, and then, out of mutual respect, Akbar and Jodha fall in love. This film pandered to unfounded ideas created by an unquestioning view of the past.
It is tragic to see what happens with people such as Truschke, who try investigating the more controversial and less researched histories, while on the other hand those who choose to further falsehoods through visual mediums are celebrated widely. The medium of cinema, with its larger-than-life presence in the Indian subcontinent, has immense impact upon the people's psyche.
Popular cinema may not be expected to do thorough research of historical moments and figures, but it could, at the very least, begin to shed the colonial hangover that we Indians still carry in our reading of the past. Cinema, as an art form within itself, should be able to bring out the complexities of historical moments, figures and attitudes in an aesthetic manner rather than succumbing to frivolous black and white portrayals. The humanisation of these historical figures will lead to a significant improvement in the content in popular cinema dealing with the past. Audrey Truschke's Aurangzeb: The Man and the Myth could very well be used as a helpful tool in that direction rather than be senselessly derided.
Top News
The CBI has registered an FIR in connection with alleged irr...
Says CBI raid reward for good performance
Punjab ministers Harjot Bains and Chetan Jouramajra also sla...
Hails Goa for becoming the first 'Har Ghar Jal' certified st...
5 kidnappers arrested; wanted to sell the child for Rs 50,00...