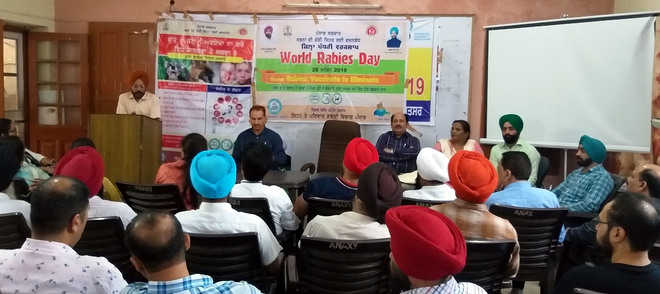 editorial@tribune.com
Tribune News Service
Amritsar, September 30
An event to mark World Rabies Day was organised at the office of Civil Surgeon on Monday, wherein senior medical officers, medical officers and paramedical employees from across the district participated.
Speaking on the occasion, Civil Surgeon Dr Hardeep Singh Ghai said rabies was a deadly disease and it should be taken seriously. He said a common myth was that it could be acquired only after a dog bite.
"The truth is that it could be acquired from any infected animal. So, it is important that all pet animals are vaccinated against it. Further, bite by any animal, whether small or big, should be taken seriously," he said.
He said the area surrounding a wound should be washed with soap and water immediately after a bite and the patient should be taken to nearest government hospital for free vaccination.
Top Stories