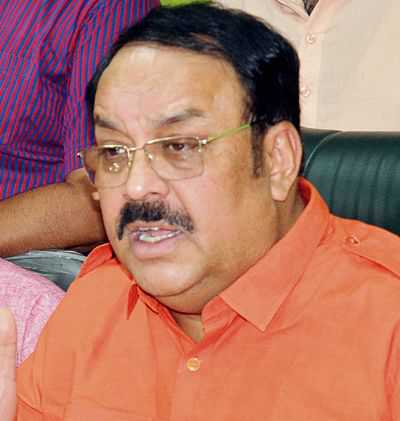 harinder@tribunemail.com
Sanjeev Singh Bariana
Tribune News Service
Chandigarh, August 18
The Punjab BJP, which is in alliance with the Shiromani Akali Dal (SAD), expects a larger share of seats during the Assembly elections in 2022. President of the state unit Shwait Malik told The Tribune today: "Our party has seen a massive response to its membership drive. Against the target of two lakh, we have already enrolled more than five lakh members. At this rate, we will be a party with the highest membership in Punjab by 2022. This would automatically mean our party expecting a greater share of seats for both the Vidhan Sabha and Lok Sabha elections."
The BJP, ever since its alliance with the SAD, has been allotted three of the 13 Lok Sabha seats and 23 of the 117 Vidhan Sabha seats by its ally. "We are not demanding anything at the moment.
Our aim is to ensure that the 'lotus' reaches every house. Our party had a membership of about 23 lakh before the drive earlier this month. Today, we have about 28 lakh members. A larger number of supporters will mean a larger representation for the party", Malik argued.
"We have our enrolment drive going on too. We had more than 55 lakh listed members even before the drive," said a SAD spokesperson. The BJP chief claimed that "responding to the words and works of PM Narender Modi," people from all walks were joining the saffron party, which he said was a "reflection of the huge wave at the national level".
Malik was in town for discussion son on the Ravidas temple demolition issue. "We have constituted a committee, including MP Som Parkash, vice-presidents Rajesh Bagha and Mohindra Bhagat and president of the party's SC Morcha, Dr Dibagh Rai, to pursue the matter with the Centre. The committee is in touch with Minister for Urban Development Hardeep Puri," Malik said.
Cities