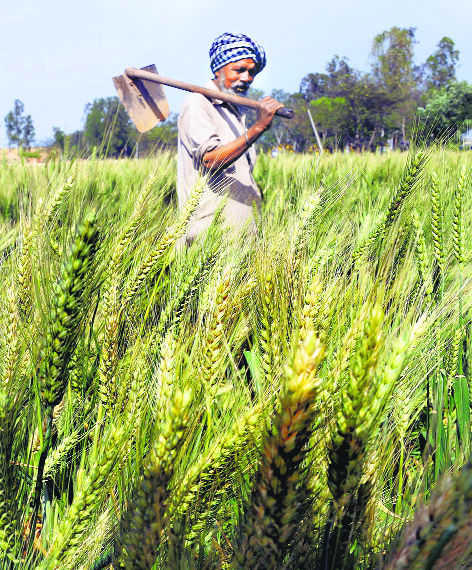 editorial@tribune.com
Our Correspondent
Una, February 11
Deputy Commissioner (DC) Rakesh Prajapati said that the first instalment of Rs 2,000 under the Pradhan Mantri Kisan Samman Yojana (PMKSY), announced recently by the Union government, would be credited to the bank accounts of the beneficiary farmers in the district by the end of this month.
Presiding over a meeting of the revenue, block development, panchayat and agriculture officials, the DC expressed the need to organise awareness camps at the panchayat level to educate people about the scheme. He said the annual Rs 6,000 grant would be disbursed in three instalments of Rs 2,000 each to the farmers fulfilling certain criteria as per the scheme.
Prajapati said the format of the application form was ready and the farmers would have to apply to the government in that format. He said the applicant farmer should not possess more than 2 hectares of land, should not be an income tax payee, should not be a pensioner of any government department and should not be an elected public representative except at the panchayat level. The DC said possession of Aadhaar card, bank account and ownership of agriculture land in the revenue records were mandatory provisions. He said the names of farmers shortlisted as beneficiaries for the scheme would be uploaded on the website of the district administration by 25 February and the first instalment would be credited to the bank accounts on February 28.
Top Stories