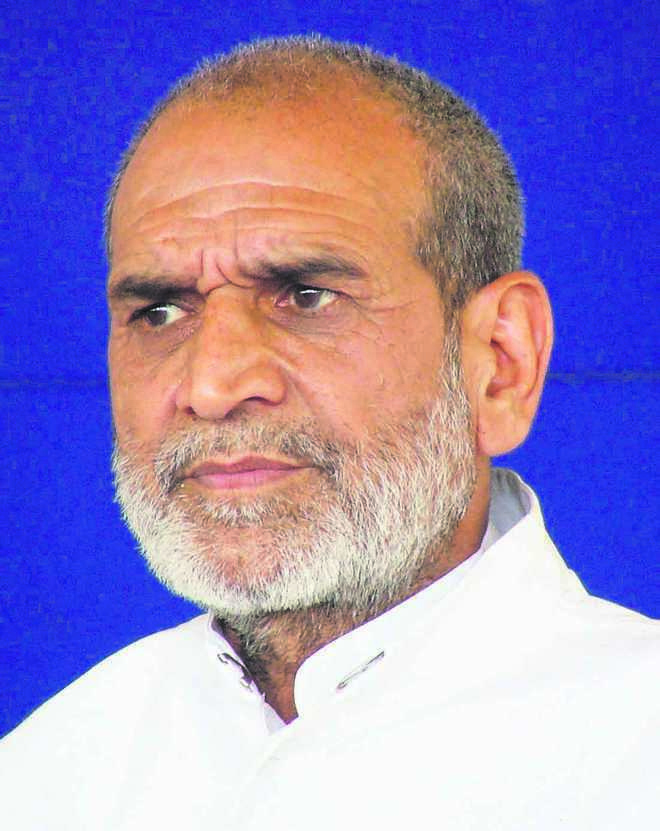 Legal Correspondent
New Delhi, July 20
The Delhi High Court has slated the CBI's appeal against the acquittal of Congress leader Sajjan Kumar in a 1984 anti-Sikh riots case for final hearing on August 8.
The CBI has challenged his acquittal in a case relating to the killing of five Sikhs in the Raj Nagar area of Delhi Cantonment.
Besides the CBI, two family members, Jagdish and Nirpreet Kaur, of the victims have also come to the HC appealing against the May 30 verdict of the trial court. Their appeals will also be heard along with that of the CBI.
In all, trial had been conducted against six people–the others being ex-councillor Balwan Khokkar, Girdhari Lal, retired naval captain Bhagmal (all given life term), former MLA Mahender Yadav and Kishan Khokkar (both given three-year sentence).
The fatal victims of the mob fury were Kehar Singh, Gurpreet Singh, Raghuvender Singh, Narender Pal Singh and Kuldeep Singh. All of them were from one family.
The trial court acquitted Sajjan, observing that the key witness Jagdish Kaur had not named him as an accused in her statement to the Justice Ranganath Misra panel in 1985.
In its appeal, the CBI has insisted that the trial court had ignored the fact that it was Sajjan who had instigated the mob to go on a rampage following the assassination of the then Prime Minister Indira Gandhi on October 31, 1984. The CBI had registered the case on the recommendation of the Justice GT Nanavati Commission.
The convicts have also challenged the trial court ruling.