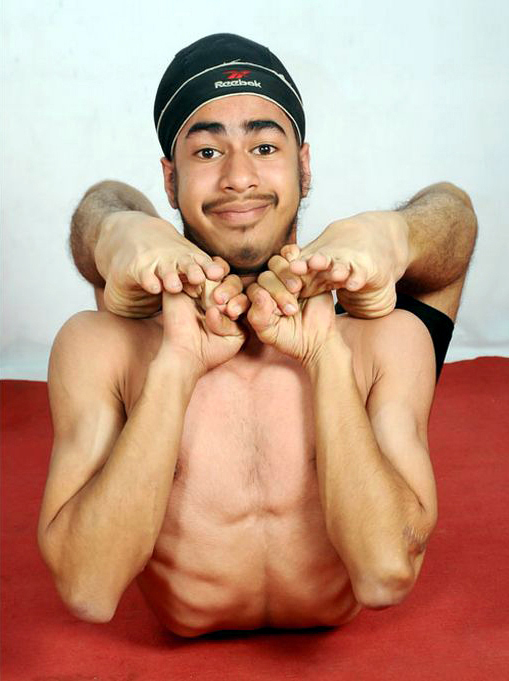 Gurvinder Singh
Tribune News Service
Ludhiana, November 30
Jaspreet Singh Kalra, famous as Rubber Man, is now popular outside India also. "I practice for about three hours every day, not only to maintain my flexibility, but achieve higher degree of contortions," he said. "I want to become the most flexible man in the world. I now want to see my name in the Guinness World Records," said Jaspreet. Documentaries have been made on him as he has been featured on web channels from abroad including Barcroft TV from London, NHK Channel from Japan, Thai Real TV from Thailand. Jaspreet, 16, first got inspired into playing with his body, after seeing the video of contortionist Daniel Brown Smith. "I started contorting my body, and even though I found it difficult to begin with, but with regular practice I was able to twist my hand first. Then I started turning my head as well," he said. A student of Class XI, BCM Arya Model School, said his flexibility is also due to the initial practice of yoga years back.
He can turn his head 180 degree, turn his hand like a screw, pass through tennis racquet in three different ways, and walk with his torso turned 180 degree. He is able to dislocate both his shoulders, and turn his head back to touch with his back, as well.
"Many people get flabbergasted seeing the extent to which I can bend my body," he said. "In fact, the crew from Japan, was so bewildered that they got my CT scan done to see to believe that there was no tampering my muscles in my body," he added.