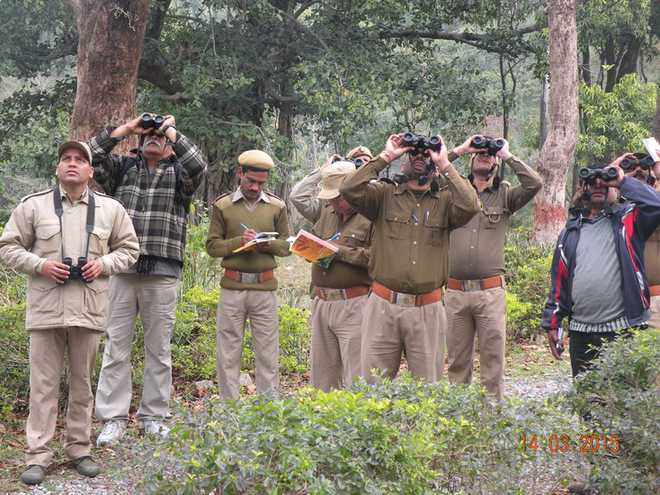 Tribune News Service
Dehradun, March 16
As many as 104 bird species were identified at Thano, a bird watchers' paradise, during a birding camp organised by the state Forest Department from March 13 to March 15.
The camp aimed at developing Thano as a birdwatching destination for eco-tourism.
The birds seen included the passage migrants chestnut-eared bunting and white-capped bunting. Oriental pied hornbill and seven species of woodpeckers among numerous other bird species were other birds sighted. Several people, including forest guards, members of the local community from Thano and Devalsari, Tehri Garhwal, tourists and tourism practitioners from Rishikesh and Jhurangu village participated in the camp.
Sanjay Sondhi of the Titli Trust conducted the birdwatching training with assistance from Dr Raman Kumar of Nature Science Initiative, Ajay Sharma and Dr Dhananjai Mohan, Chief Conservator of Forests (Wildlife).
Lokesh Ohri, Director (Programmes), REACH, one of the participants, said, "Thano offers wonderful opportunities for incorporating cultural heritage as a major component of the eco-tourism initiative in the area.