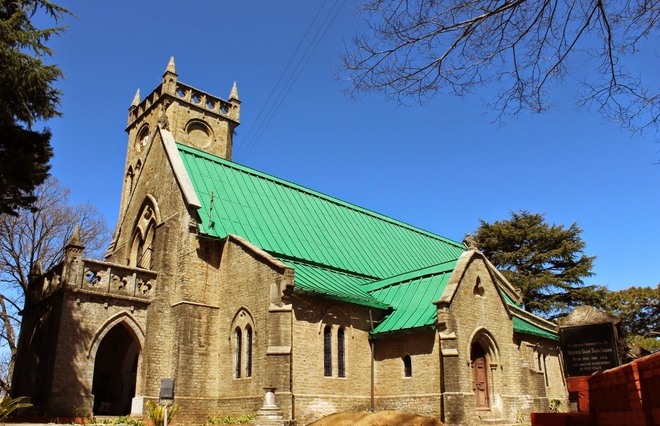 Ambika Sharma
Tribune News Service
Solan,July 4
The more than 150-year-old clock, made by WH Bailey and Company Salford, Manchester, installed atop the historic Kasauli church, has started ticking again after ages, thanks to the efforts of a youth Ashwani Kumar from Chandigarh.
It was a casual inquiry made by caretaker Dhruv about the defunct clock placed atop the church that Ashwani decided to give it a try in restoring its functioning. With little knowledge about such pendulum clock, he started examining its functioning from a chamber located in the attic.
Ashwani said he discussed the issue with the priest BM Nathaniel, who informed him that an elderly man David John, who lived at Kalka, was looking after its working.
With little success in making it workable, Ashwani then started looking for the companies who specialised in restoring such pendulum clocks through the internet and zeroed in on six such companies.
After holding consultations, he managed to engage a Kolkata-based company which agreed to send its mechanic to examine it while the rest opted to replace the old clock with an electronic one. The idea,however, did not appeal Ashwani who was bent upon restoring the old historic clock.
He continued his search and his exhaustive efforts brought him in contact with Richard White through the internet, who, besides being a mechanical engineer, is an expert on Turret Clock Group of the Antiquarian Horological Society, Church of England. Notes were exchanged about the condition of the clock and this efforts fructified.
The ultimate touch was given by Ashwani's uncle Maj Gen Surjit Singh (retd) who requested his friends in the Army to help in its restoration and their efforts finally helped in making the clock workable.
The complex mechanical process was restored after efforts by Army men. The feat was finally achieved in May.
Top Stories