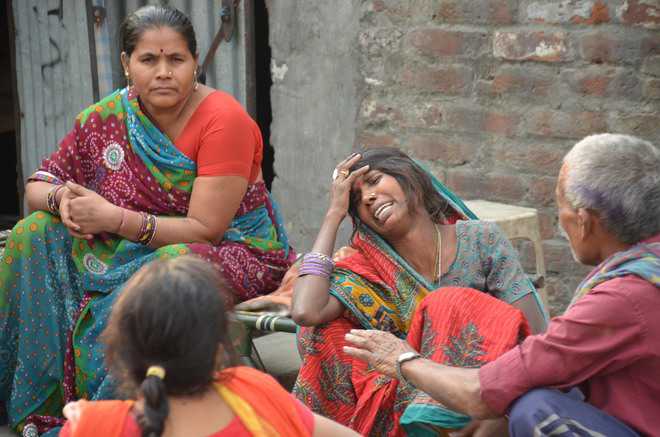 Tribune News Service
Ludhiana, May 3
Two minor boys reportedly drowned in the Sidhwan Canal. The body of one of the boys was today recovered while divers were searching for the body of the other missing boy.
The Station House Officer of the PAU police station, Brij Mohan, said three boys, namely Sunny (10), Karan (11) and Ajay(8), were walking on the banks of the canal on Monday. After they noticed some passerby had thrown money into the canal, Sunny and Karan jumped into the canal to take out the money. Both of them drowned.
"Though the two boys drowned on Monday, their friend Ajay did not disclose the incident to the family. Members of the missing boys' families had been searching for them since Monday night. It was only after the police politely talked to Ajay that he revealed everything to them. The police started searching for the boys and found Karan's body in the canal near the Issewal grid. Search is on to trace the body of Sunny." the SHO said.
The SHO said the victims were children of migrant labourers, and they suspected no foul play. Inquest proceedings under Section 174 of the CrPc would be initiated.
Top News
Bajrang, Sakshi meet Sports Minister | Get assurance on all ...
Global leader TKMS to offer tech, Mazagon Dock to manufactur...
7 of 9 accused on run; Losing hope, say kin