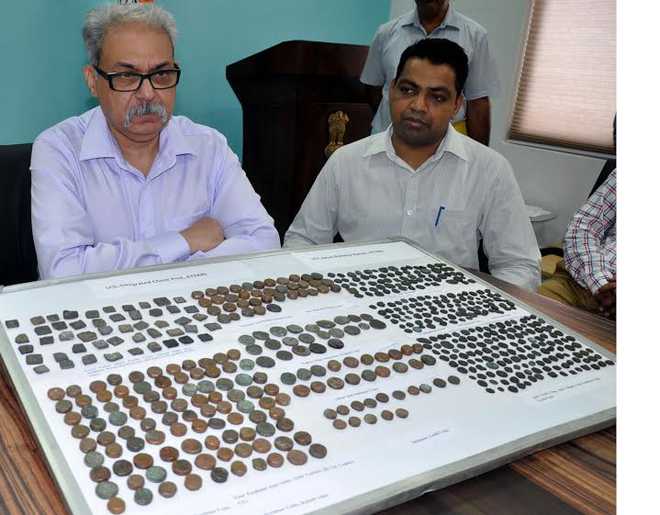 GS Paul
Tribune News Service
Amritsar, September 7
The customs department on Wednesday said the two consignments in which it had seized more than 500 coins were rare antiques pertaining to different eras.
In a startling revelation, the customs department said the 539 seized coins apparently belonged to ancient times.
The Archaeological Survey of India (ASI) has confirmed that these coins belonged to the Indo-Greek, Shershah Suri and Akbar eras. Eight of them were even 2,000 years old.
One consignment of 239 coins was seized from an Indian national who entered India via the Integrated Check Post, Attari, land route on October 15, 2015.
Another consignment of 300 coins was seized from a Pakistani on January 16 this year, who brought in these rare coins through Samjhauta Express.
As the ASI has certified them to be of ancient era, the customs officials say both men would be made part of the investigation and experts would evaluate the real price of these coins.