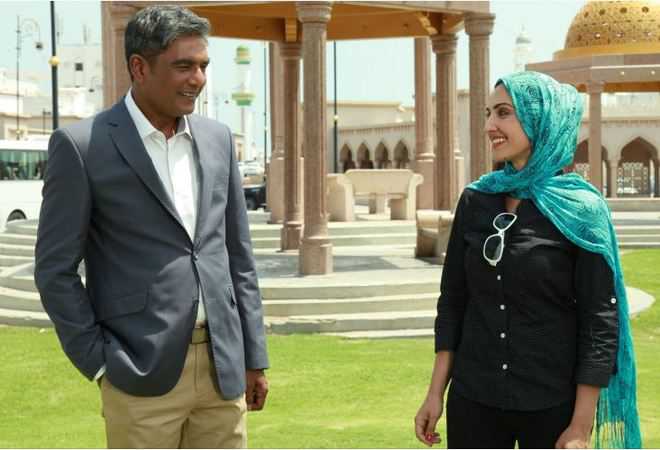 Rajendra Rajan
Kerala has been in the news for a while now for the trafficking of teenage girls to Gulf countries. For a state with the highest literacy rate in the country, this is quite shocking. The girls coming from poor families fall prey to human trafficking rackets, and go through a nightmare in the alien land. Renji Lal Damodaran, a young filmmaker from Kerala, picks up the disturbing threads of human trafficking and meticulously weaves it into a touching narrative in Naval the Jewel.
The film won over 30 best film awards, including best director, best music score, best lead actor, best supporting actor, etc. The film focuses on the inhuman treatment, sexual violence and mental torture the trafficked girls face in the Gulf countries.
Nawal the Jewel, a quaint mix of Malayalam and English dialogues, has been set in Malabar in Kerala and Iran. However, the actual shooting for Iranian ambience was done in Oman, as it was quite risky for the film crew to shoot in Iran on a sensitive subject the film deals with. The film revolves around the lives of a mother and her daughter, both victims of Arab atrocities. Asma, barely 14, is the eldest daughter of a poor Muslim family from Malabar. Asma, played by a leading actress of Malayali films, Shweta Menon, is married to a 70-year-old Arab, who takes her to his country, Iran, as his fifth wife. She gives birth to a girl child, and names her Nawal. Soon after her birth, Asma's husband dies, an d that unleashes a torrent of hardships on her. Sexually intimidated and assaulted by many people, she disguises herself as the father of Nawal as Chachu.
Asma succeeds in giving good education to her daughter, who grows up into an apostle of women empowerment and becomes an interior decorator. Nawal falls in love with a boy from Kerala, working in Iran. Her woes begin when she comes in contact with an IB officer, played by Adil Hussain. When he tries to rape her, she kills him with his service revolver, and is sentenced to death. Reem Kadem, an Iraqi-cum-American actress, has brilliantly moulded herself into the character of Nawal. Her beauty, innocence and her expressive face leave an indelible impact on the audience. Shweta, as the mother of Nawal, too, has done justice to her role. When she reveals her identity before a Human Rights team and narrates her story of agony and turmoil, the wife of the killed IB officer is moved and comes forward to rescue Nawal. The film, based on a socially relevant theme, is a strong comment on the issue of girls' trafficking to Gulf countries.