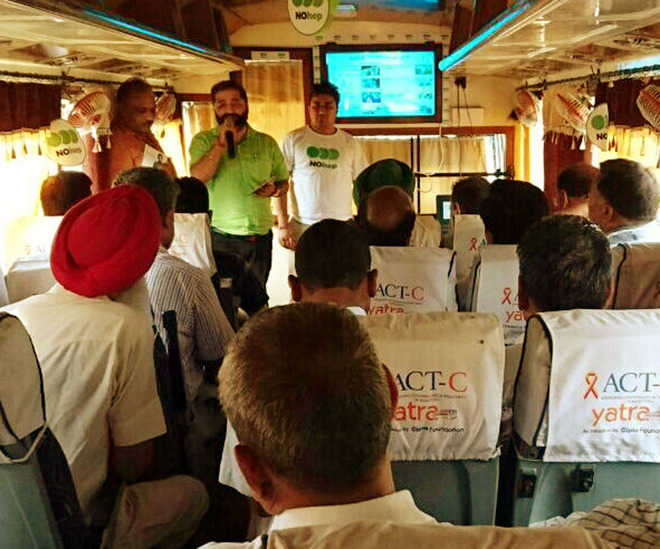 Our Correspondent
Mandi Ahmedgarh, July 20
Office-bearers and activists of social, educational and medical organisations of the local town and surrounding localities vowed to support the movement launched to spread awareness about causes and consequences of dreaded diseases like hepatitis C.
An oath was taken in response to the call made by the authorities at Hind Hospital and Diagnostic Centre and The Cipla Foundation during the inaugural session of awareness drive launched against liver ailments, including hepatitis C.
Former president of the Municipal Council Ravinder Puri and patron of the Social Welfare Organisation Tarsem Garg said the activists of local organisations had announced to support the awareness drive launched jointly by the Hind Hospital and the Cipla Foundation.
Besides organising workshops and seminars at educational institutes, a mobile van equipped with digital display mechanism will visit localities inhabited by prone populations.
Rotary Club secretary Dr Sunit Hind and Dr G Saini from Cipla Foundation said free diagnostic tests would be conducted on members of prone population besides undertaking awareness, counselling and curative phases at various localities of the area.
Top News
Lt General Upendra Dwivedi said Northern Command is in a hig...
Rahul Gandhi was speaking for the first time in the House af...
She is administered the oath of office on Tuesday morning
A man who was in the court to attend a hearing attacked alle...
The three artistes -- Adam Berry, Gurujas and Harijiwan -- a...