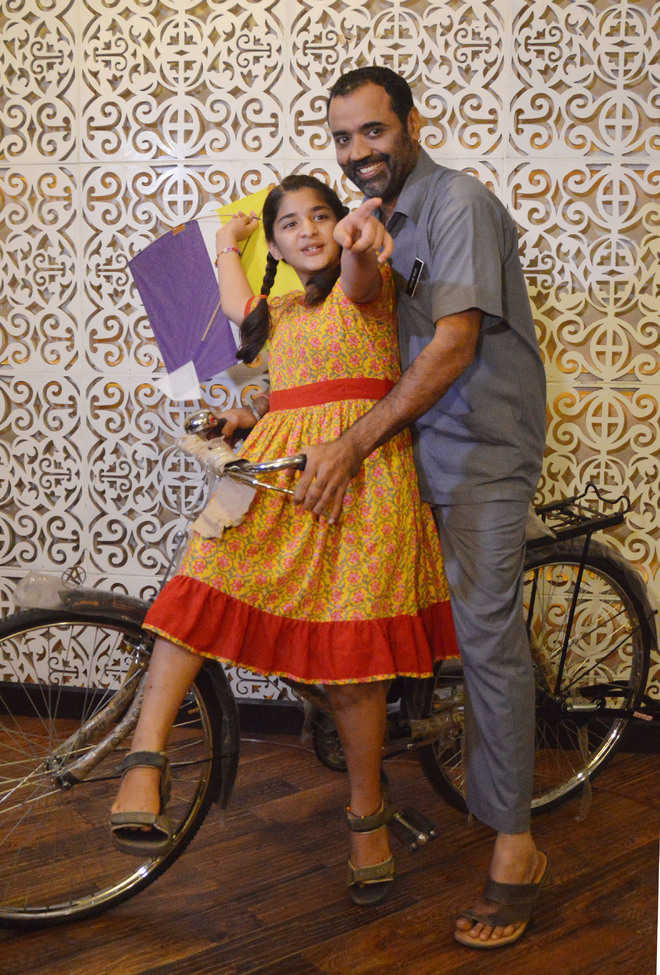 Tribune News Service
Ludhiana, January 16
Actors from upcoming television series "Meri Durga" on Star Plus visited the city today for promoting the series.
Actors included Vicky Ahuja and 12-year-old Ananya Aggarwal. Ahuja said the programme was a story of a struggling father, who despite limited means, wants to educate his daughter amid patriarchal mindset of Haryana.
He said mother-daughter relationships had often been showcased on television, but the programme would portray different facets of a father-daughter relation.
About her character Durga, Ananya said Durga was a brightand happy-go-lucky girl, who finds it hard to study without going to a school.
Vinay has earlier acted in Bollywood films such as Shaheed Bhagat Singh, Wednesday, etc.
Ananya said she had been doing television series for a long time. Her first serial was Tujh Sang Preet Lagai Sajna on Star Plus in 2009.
Top News
RJD says new alliance to oppose BJP's 'divisive agenda' | BJ...
No woman inducted in new Maharashtra team
Can exit group silently, choose who sees you online