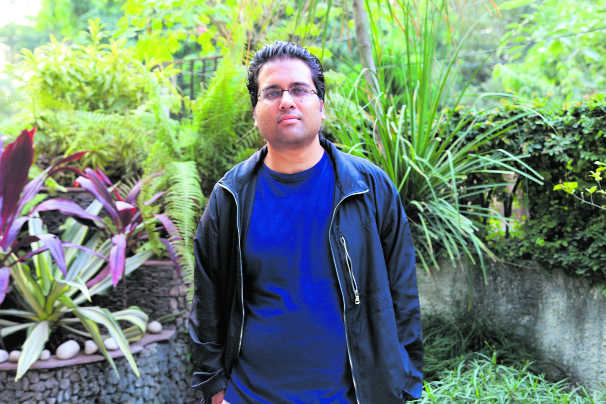 Writing a book is one thing and making it to the bookstore shelf is another. These days an aspiring writer usually requires the help of a literary/publishing agent. So, what's the deal? An agent keeps his percentage in terms of royalty, and assists in writer's pitch and proposal (things such as what can sell and who can buy).
Kanishka Gupta, 34, is a Delhi-based agent, who is determined to make it big in the writing world. But when he began sometime back, he had no support and background in the field. Penning and shelving one book after another, he realised it was no cake walk. "Seeing my hard work go down the drain every time I tried reaching a publisher, I got to know that it's a close-knit community where everyone could not foray. As an 'outsider' I was never entertained. So I picked up an editor's job at a men's lifestyle magazine but books were my calling. So what if not as a writer but as someone who can bridge the gap between a novice writer and the publisher," he says.
How does he help? "We send a manuscript out to see who would like to bid on it for publication. Since we are more aware of the editors and publishers than most, we know who is on the lookout for the next big historical novel, whose lists are full, who is looking for a new romantic writer. This helps us target our submissions," he said.
But why should an author take the agent route? "Selling a book is a different proposition. It's the job of a professional to negotiate the best contract for it. Publishing is not the sole aspect to be focussed on. Intricate aspects such as high-volume discounts, territorial rights, duration of the contract and the tricky area of electronic rights should be best left to someone who fully understands them."
Gupta is probably the youngest literary agent in the country. The founder and CEO of Writer's Side, he said a nervous breakdown in school as a victim of performance blues and his introvert behaviour that never let him vent out his feelings introduced him to writing. "My failed writing career convinced me to do something for those sailing in the same boat. After BBA from Indraprastha University, I built my business in May 2010 just on the basis of the word of mouth," he said.
He has helped publish around 500 books and has renowned authors on his list. Any misconception about agents? "Some perceive us as sharks. But with just 10-15 per cent of royalty advance, I don't think an agent earns much," he said.
For a book to hit the right track, he says, the agent-author bonding is essential. "It is based on mutual understanding. Agents can't call the shots. They are there to facilitate the process. They can't eliminate the problem, but have to advocate the author's cause."
On his future plans, Gupta said: "I am in talks with producers for deal negotiations and looking forward to working on novel-based films too."