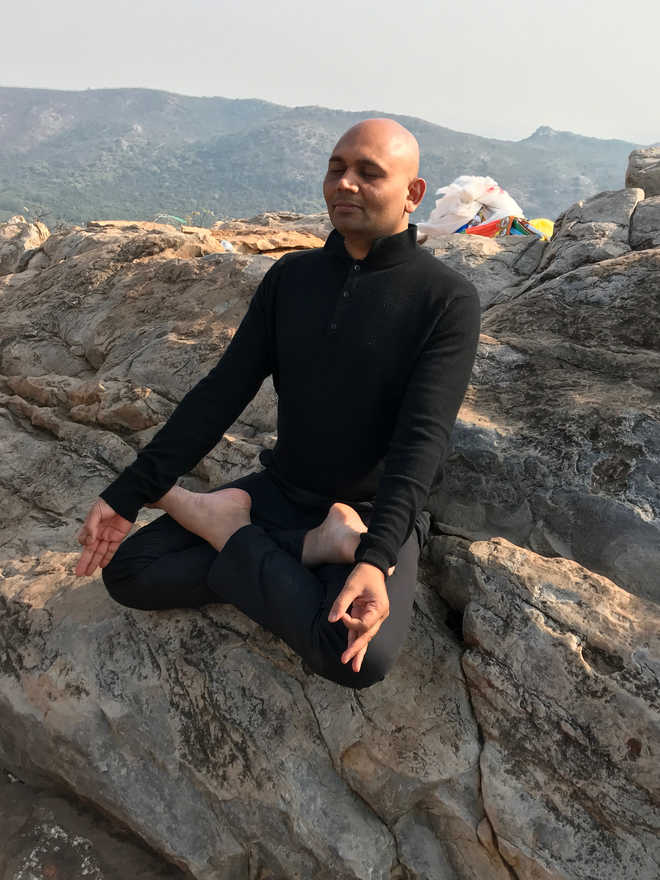 Smita Sharma
"Speak softly and carry a big stick; you will go far," said Theodore Roosevelt, an advice oft-repeated by diplomats. In times of turbulence, nations depend on the negotiation skills of its diplomatic community to build new partnerships, nurture ties with allies and friends and reduce conflicts and tensions with adversaries. Hard power is combined with soft power as effective tools to communicate, be heard and make an impact. With its total Indian Foreign Service (IFS) cadre strength of nearly 950, much less than what it ideally should be for a country its size, Indian diplomats today are constantly breaking new grounds and using modern tools of communication to connect, negotiate and build Brand India on the world stage. As India celebrated its 68th Republic Day, we take a look at some of the past and present Indian diplomats making a mark by donning some fascinating hats. These creative diplomats are just a few drops in the ocean of talent.
The melodious one
She became only the second woman to be appointed Foreign Secretary after Chokila Iyer. From Washington DC to Beijing, Nirupama Menon Rao had served in power capitals and difficult postings in her diplomatic career. Today after her retirement, she finds time to pursue her passion of music, which was lit as a young diplomat when she would play the guitar and folk music. It was during her term in Colombo that Rao came across friends with similar musical orientation. Her debut public performance was at the Indian International Centre in Delhi in 2003. She recently unveiled her first album, produced by The Peninsula Studios, during a concert in Delhi with her Sri Lankan accompanying pianist Soundarie David. The album and the concert are named after the song that she had composed herself: Peace is my Dream. Jazz, art songs, musical theatre inspire her. With no formal training in music, she relied on friends, professional singers and YouTube videos as a vocalist to interpret a song. She would hardly get time to practice but would throw her heart into it when she had the luxury. "If I had not been a diplomat, perhaps, I would have been an actor. I love musical theatre because it allows you to emote," she says. Her personal favourites include Joan Baez, Johny Mitchel and ghazal maestros, including Begum Akhtar and Farida Khanum. After her recent charity concerts at Bengaluru, Chennai, Lucknow, Nirupama Menon Rao is all set to perform in Colombo.
---
The ultra marathon runner
Diplomacy keeps you on your toes. More so today when the world is virtually connected and social media and Indian diaspora omnipresent. But for Prashant Pise, India's Ambassador to Tunisia, running is what keeps him going, literally. Pise has so far run more than 30 marathons and 40 ultramarathons, including the UTMB (Ultra-Trail du Mont-Blanc) — considered the Mecca for endurance runners. A symbol of human endeavour, Mont Blanc or 'White Mountain' is one of the most difficult foot races in the world that goes through summits, rivers and glaciers across France, Italy and Switzerland. Pise is among the only four finishers from India in the ultra-marathon that includes some 10,000 km of cumulative elevation across nearly 170 km of breathtaking adventure tracks. Away from his formal suits and ties conversations, for Pise, it is about testing one's grit, perseverance and mental strength. "I feel fortunate that I could finish this legendary race twice. In many ways, it was a journey of self-realisation; knowing my potential as a person of what I could achieve if I was determined to endure pain and hardship. No amount of money or fame will buy the sense of achievement and satisfaction you experience when you cross the finish line," says the diplomat with a difference.
---
The poetic yoga practitioner
Posted as First Secretary in the Indian Embassy of Kathmandu in 2012, then 32-year-old diplomat and poet, Abhay Kumar discovered the power of yoga for the first time in the Himalayan nation. Thereby started a personal journey years before India's soft power export yoga was recognised by the United Nations officially. Today while serving as India's Charge D'affaires in Brazil, Abhay remains an avid yoga practitioner comfortable with some difficult asanas like Padma-Mayurasana, Ustasana, Purna Dhanurasana and Vakasana, having performed these even in the splendid backdrop of the Machu Pichu Mountains. Abhay's affair with poetry, however, began much earlier when he was posted in Moscow in 2005. Since his first collection Love Poems from Moscow published in 2009, Abhay has today published half a dozen books, including his latest The Eight Eyed Lord of Kathmandu. His anthology, Capitals, included poems on some 185 capital cities with Nobel Laureates and Pulitzer winners contributing. A fan of Kabir, TS Eliot, CP Cavafy, Abhay says, "There are commonalities between poetry and diplomacy — from the brevity of expression to ambiguity and sensitivity, just as diplomatic expressions."
---
The fiction writers
With their rich world experience and thinking hats, writing about strategy, security and foreign policy comes easy to diplomats. Many have, over the years, produced important academic works of policy and memoirs with some fascinating, behind the scene, glimpses into crucial negotiations.
But for Vikas Swarup, former spokesperson of Ministry of External Affairs and now High Commissioner to Canada, his debut work of fiction Q & A soared to success. In 2008, the rags-to-riches story was loosely adapted into Slumdog Millionaire, the Oscar-winning movie. Swarup who calls himself 'an occasional author, full-time diplomat' also saw interest evinced by filmmakers for his second book Six Suspects, a thriller.
For Amit Dasgupta, author and editor of 14 books, starting from his days of positing at the Indian Council of Cultural Research, the flirtation with fiction began while in Sydney as India's Consul General. The stories he would make up to narrate to his young daughter to put her to sleep found its way into The Lost Fragrance. The story was about a child who loses a parent and her struggles to let go. Death and spirituality have been persistent themes through his stories, including the latest The House and Other Stories. As a quintessential Bengali, he captures the spirit of Calcutta, not Kolkata, in the stories he tells weaving these with his rich diplomatic experiences.
"I find writing therapeutic. I need a distraction to focus. Writing helps take my mind off worries and come back more focussed at work," says Dasgupta. Since his posting as envoy to the Philippines, and subsequent retirement, he is now indulging in his other passion — nature and wildlife photography and hopes to exhibit professionally soon.
Top News
Says one of the Bills seeks to give representation in Assemb...
Among the 10 who put in their papers are nine Lok Sabha MPs,...
Resignation of Union ministers also revived speculation of r...
The withdrawal of statement by MP Senthil came when the Hous...
The Punjab DGP office had written a letter to Rajashthan Pol...