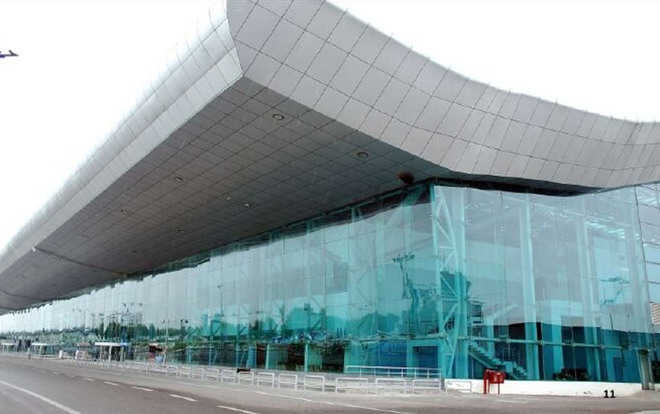 Neeraj Bagga
Tribune News Service
Amritsar, April 29
After a span of one year, night flights from Sri Guru Ram Das Jee International Airport will resume from May 1.
The night operations were discontinued due to the work to strengthen 12,000-ft-long runway. The work has been finished at a cost of about Rs 150 crore. It can now easily accommodate Boeing 747 400 and Airbus 340 type wide-body aircraft.
Gagan Malik, project head, said all airlines would comfortably resume their night operations as the instrument landing system (ILS) CAT II with 350 m visibility had also been restored.
He said lighting for further advanced ILS CAT III had been installed and tests were underway to make it operational at the earliest. It would enable flights to land even during 50 m visibility.
The work on the runway was started on May 26 last year. Prior to this, the re-carpeting of the runway was carried out in 2001-03.
The overhauling plan saw strengthening of the flexible portion of the runway, installing glass grid, imported from Czechoslovakia, checking reflection cracks and rectifying and repairing the existing surface and joints along with overlaying of the existing runway shoulders and resurfacing of blast pads.
The grading of the basic strip of the runway was carried out to provide a better view of the runway to pilots.
The pavement of taxiways has also been strengthened to match the strength of the main runway. The translocation of precision approach path indicator (PAPI), a visual aid to pilots, is installed to provide safe and better air navigation facilities.
Inset light and isolating transformer were brought from Finland, constant current regulators and new signages were imported from Canada. The entire runway strengthening was carried out as per the guidelines of the Federal Aviation Agency of the US and the International Civil Organisation.
Top News
The minister inaugurates Chief Judicial Magistrate court, Ma...
'I am Rahul Gandhi, not Rahul Savarkar,' he said when asked ...
Former Union Minister Ravi Shankar Prasad says stay on convi...
The plea is filed by a Kerala-based social activist
Amritpal has been on the run since March 18