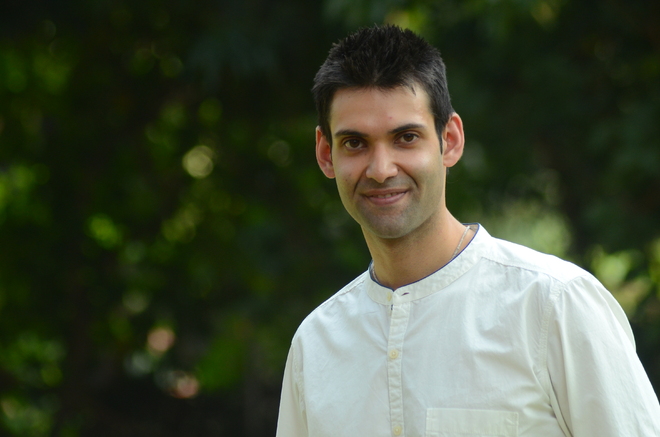 Mona
Keeping fit and making films have been two things that Ojaswee Sharma has long been obsessive about. In his new short film Body Building – The Indian Way, the twain meet. The ten minute short film that was released on You Tube on Tuesday is a motivation drama with shots and quotes by body builders, athletes and ordinary people interested in keeping fit.
A hardcore fitness freak himself, Ojaswee noticed that in most of the gyms it was either the Bollywood stars – Hrithik Roshan, Aamir Khan or Ajay Devgn on the walls or Hollywood hunks like Arnold Schwarzenegger. "I often wondered what happened to body builders from the region who have won national, international titles," says Ojaswee. His search ended in Rama Kant, winner of many national and international titles including Mr World 2007 Muscle Mania who is a part of the film. "Hardly will you find an Indian motivational video running on fitness center's LCDs. With my film, I want to change that."
This passionate documentary maker has done his engineering, mass communication and also masters in business administration but it is in films that he finds his calling. Having tried luck at Mumbai, he is now based in Tricity and giving shape to his dreams. He has made films on motivational, comedy and informatics travel genres like I Quit, Kamley, Parikrama of Gurudwara, Gal Ban Gayi. Next, he is working on yet another comedy and meanwhile, weighing options in body building.
Top Stories