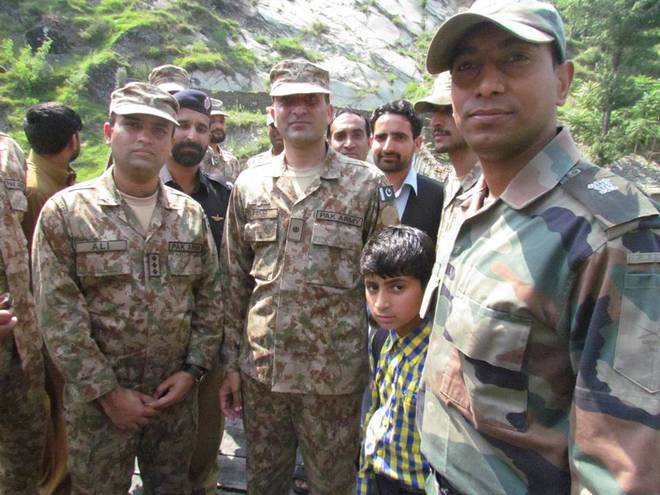 Tribune News Service
Srinagar, July 5
The Army in the Tanghdar sector of frontier Kupwara district on Saturday handed over an 11-year-old boy from Pakistan-occupied Kashmir (PoK), who had inadvertently crossed the Line of Control two days ago, to Pakistan Army officials.
Sameer Kayani, son of Mohammad Rafiq from Laswa Athmuqam (PoK), was intercepted by soldiers deployed in the forward areas after he inadvertently crossed this side of the border on Thursday.
"The boy was handed over by the unit based at the Tanghdar frontier area to the Pakistan Army at the Teetwal crossing point with new clothes and sweets for the family," an Army spokesman said.
Meanwhile, a senior official said soon after the boy was apprehended by the soldiers, the Indian Army took the initiative and sent an urgent hotline message to Pakistan.
He said the message was initiated to inform the Pakistan army about the safety and well being of Kayani along with a request for a flag meeting so that the individual could be repatriated and united with his family at the earliest.
"The flag meeting was held at the Teetwal crossing point yesterday afternoon and the boy was handed over to the Pakistan army," he added.
Top News
India defeat Lanka by 19 runs in a low-scoring final
Tensions flared between India and Canada after Trudeau's exp...
The bureau had launched an investigation into the matter bas...
Victim claims her husband had borrowed Rs 1,500 from Pramod ...
Chinese consul general says relations between the two countr...