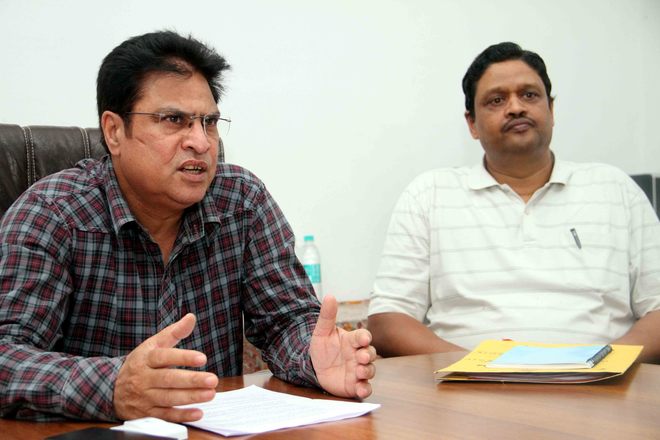 Tribune News Service
Dehradun, May 21
The Uttarakhand Biodiversity Board has issued notices to 350 companies using bio-resources of Uttarakhand directing them to provide 0.5 per cent of their gross profit to the state biodiversity management committees as enshrined in the Biological Diversity Act, 2002.
Addressing a press conference here today, Uttarakhand Biodiversity Board chairman Rakesh Shah said the board had already issued notices to 350 companies in the state and more notices were expected to follow against companies that were infringing upon the provisions of the Biological Diversity Act, 2002.
He said for the first time, Uttarakhand Biodiversity Board had entered into an agreement with Habib Cosmetics Limited under which the company had deposited Rs 3 lakh with the board that would be provided to the biodiversity management committees. This amount is in lieu of bio-resources being taken by the company from the state.
He held that a total of 760 biodiversity management committees had been set up in Uttarakhand so far and 100 more committees were proposed to be set up during 2015-16.
Rakesh Shah said tomorrow being the International Biodiversity Day, the Uttarakhand Biodiversity Board would organise a workshop in Dehradun. LMS Palni former director GB Pant Institute of Himalayan Environment and Development, Almora, will be the keynote speaker.
He said Chief Minister Harish Rawat and Forest Minister Dinesh Agarwal would also attend the convention.
Top News
Railway Board has recommended for Central Bureau of Investig...
Amid 'pro-Khalistan sloganeering, the 39th anniversary of Op...
Focus on ways to expand bilateral defence and strategic ties
The incident took place when Binny had to load his SUV for t...