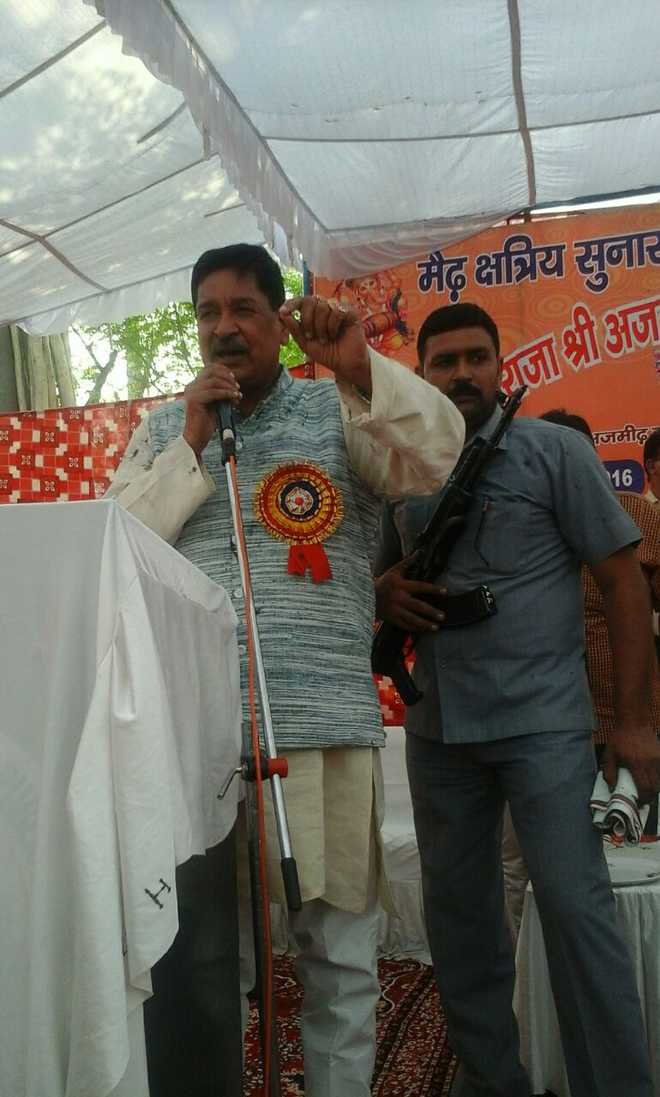 Vishal Joshi

Tribune News Service

Kurukshetra, October 16

Four youngsters roughed up Kurukshetra's Member of Parliament Raj Kumar Saini and threw black ink at him at a function in the city on Sunday afternoon.

The assailants asked to be photographed with BJP's Saini while he was leaving the function but attacked him. Saini was not seriously wounded in the incident.
(Follow The Tribune on Facebook; and Twitter @thetribunechd)
The attackers claimed to be activists of Azad Kisan Mission and residents of Hisar.

Police found pamphlets at the venue condemning some individuals for being "abusive" against a caste, but the text neither specified the name of the person nor bore the name of any particular organisation.

It remains unclear if the police found any "incriminating material" from the suspects' possession.

The suspects accused Saini of fanning communal tension in Haryana. They were beaten before being handed over to the police.

The parliamentarian has called it a "calculated attack on the weaker section". "Previously, state Congress president Ashok Tanwar was brutally attacked in Delhi. A section of the society is vengeful towards the socially marginlised communities," he said, adding he felt threatened for having spoken in favour of marginalised sections of the state.

"I have never uttered a filthy word against any community. But I will contest any attempt to scuttle constitutional rights of reservation of OBCs," the MP said.

His supporters briefly blocked traffic near Birla Mandir Chowk.

Saini has been very vocal against giving reservation benefits to Jats.