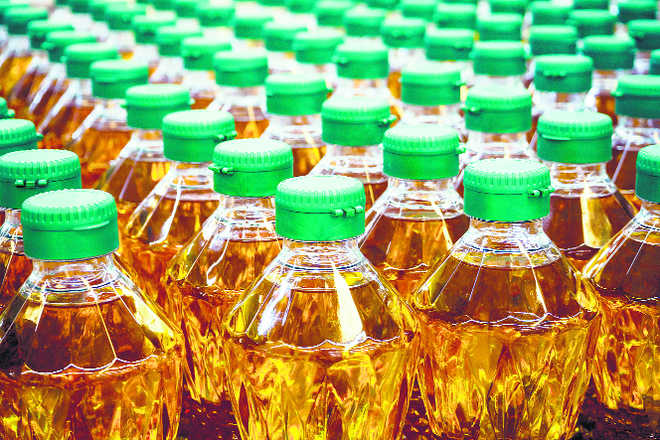 Pushpa Girimaji
Is it true that edible oil cannot be sold loose and should only be sold in packed form? If so, under what legislation? And what is the punishment prescribed under the law for violations? I ask this because I find many vendors selling edible oil in loose form and I was told by a friend that such sale is prohibited.
Yes, sale of loose edible oil (or unpacked edible oil) was first banned under the Prevention of Food Adulteration Act and the provision prohibiting the sale of loose edible oil was subsequently incorporated under the Food Safety and Standards (FSS) Act, which replaced the PFA Act. To be more specific, sub-regulation 2.3.15 (1) of the Food Safety and Standards (Prohibition and Restrictions on sales) Regulations, 2011 prohibits the sale of loose edible oil. This is meant to prevent adulteration of edible oils and protect the interests of consumers.
In fact, the prohibition of sale of edible oil in loose form has its origin in the large-scale adulteration of mustard oil with argemone oil witnessed in 1998 in Delhi. Around 60 people had died from epidemic dropsy caused by such adulteration and over 3,000 people had suffered the deleterious effects of the disease. Unfortunately, taking advantage of the slack implementation of the law by food safety authorities, retailers continue to sell oil in loose form even today.
Under the Food safety and Standards Act, the punishment for selling unsafe, substandard or adulterated food products ranges from imprisonment of six months and a fine of Rs 1 lakh to imprisonment for life and a fine of Rs 10 lakh, depending on the nature and the severity of the offence and its effect or the effect of such food on those consuming it.
What are the dangers of buying unpacked edible oil?
The danger from oil sold loose comes from the possibility of such oil being adulterated with unsafe, toxic substances such as argemone oil or mineral oil that can have serious adverse effects on those consuming it. There are also instances of oil being adulterated with 'synthetic mustard oil' manufactured by colouring certain low priced vegetable oils with an oil soluble yellow dye, followed by addition of synthetic allyl isothiocyanate.
I must also mention here that when you buy oil in packed form, you get to know the name and address of the manufacturer and his contact details, besides the batch number and the date of packaging and the best before date. And these oils are manufactured and packed in accordance with the specifications mandated by the FSSAI. This ensures that the oil you buy is safe and, in case of any problem, you can complain with the food safety regulator, besides the manufacturer, and hold them both accountable.
One must also remember that oils are susceptible to oxidation. So, the oil sold in loose form will have a much shorter shelf life than that sold in packed form because of exposure to oxygen in the air, light and moisture. The packed ones have a relatively longer shelf life and, more importantly, they specify the best before date and the consumer will not end up buying stale oil that is not fit for consumption. In fact, keeping in mind the interests of those who either cannot afford larger packs or do not require them, manufacturers have now introduced small packs of 50 ml and 100 ml, enabling one to buy even smaller quantities in packed form.
I must mention here a study conducted by Consumer Voice, a Delhi-based voluntary organisation, a couple of years ago. It found that nearly 85 per cent of coconut oil, 74.1 per cent of cottonseed oil, 74 per cent of sesame oil and 72 per cent of mustard oil samples failed to meet the standards specified in the Food Safety and Standards Regulations. As many as 1,015 samples of loose oil picked up from 15 states were tested for the study.
While the state food safety authorities are responsible for ensuring that oil is not sold in loose form, consumers can also help prevent such sale and, thereby adulteration, by buying only packed oil. While doing so, one must look for the FSSAI logo, licence no, date of packaging , best before date, the content, quantity and the price specified on the package.